Everything you choose when deciding on your business décor reflects a certain image to your clients. This is especially true of office signs. Exterior corporate signs display the name, address and logo of your organization, while interior lobby signs welcome guests and build confidence. That is… if they are created properly. You need master craftsmen who can interpret your vision, so it supports your brand and logo and enhances the first impression you leave on clients.
We specialize in premium-quality office signage that simply can't be found through wholesale channels or local sign shops. We use only exceptional materials combined with expert, architectural-grade designs to develop lobby signs that are truly impressive.
Working with a variety of materials, finishes, colors and mounting options lets us produce custom office signs that make quite a statement.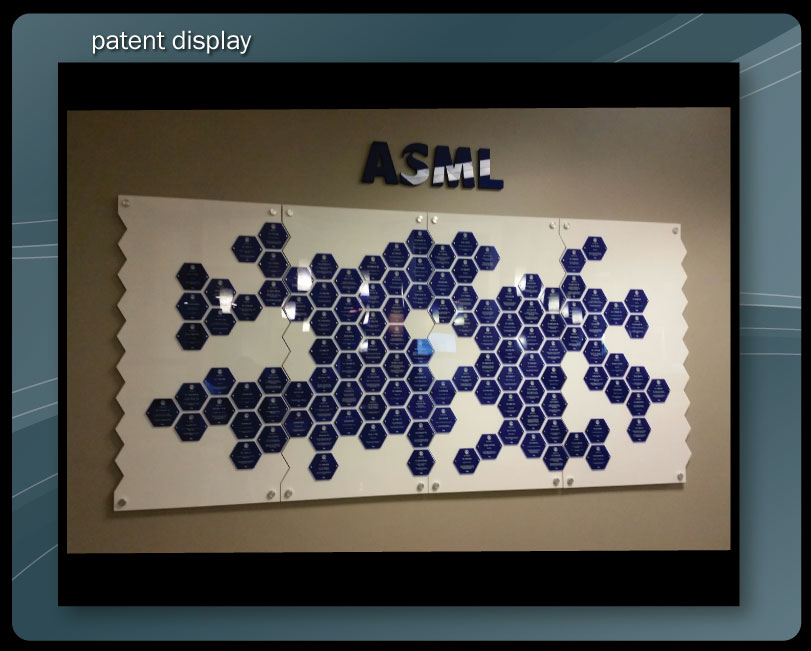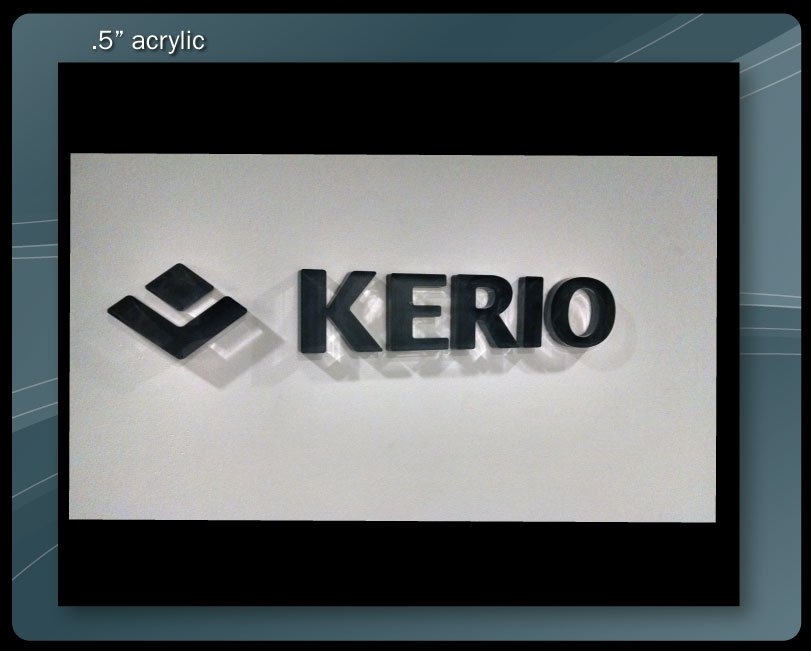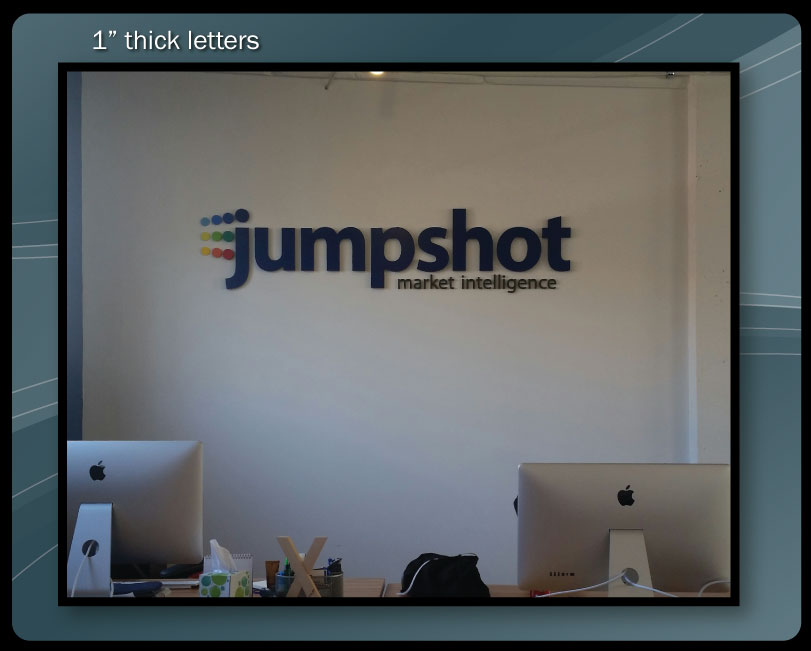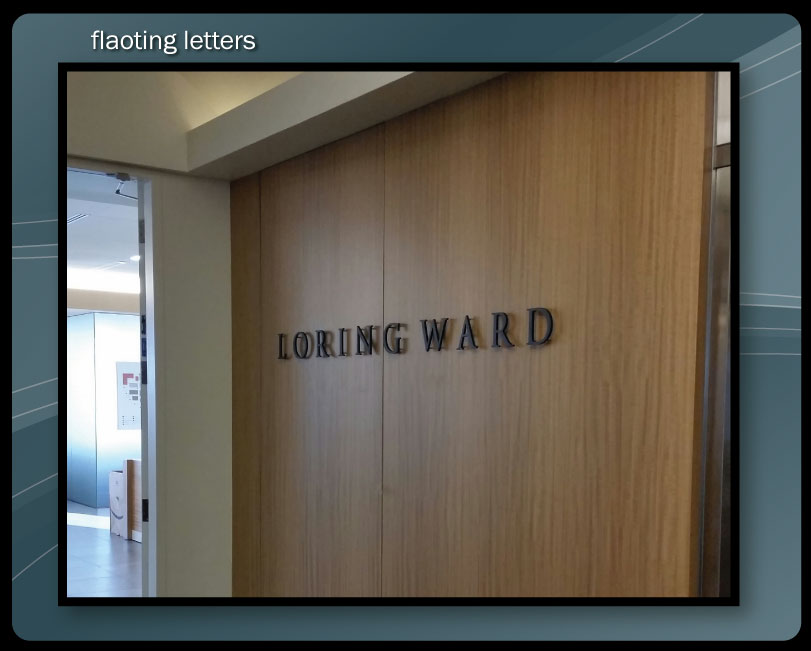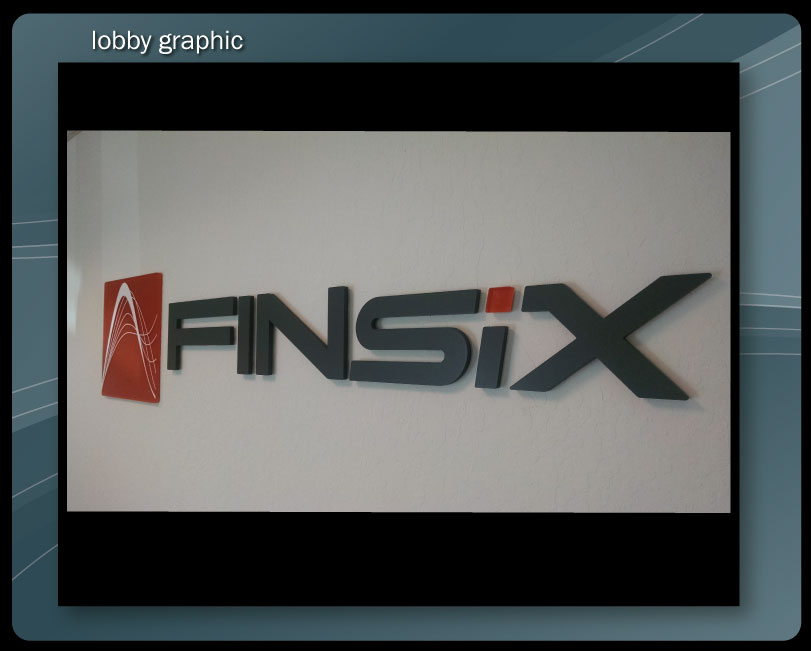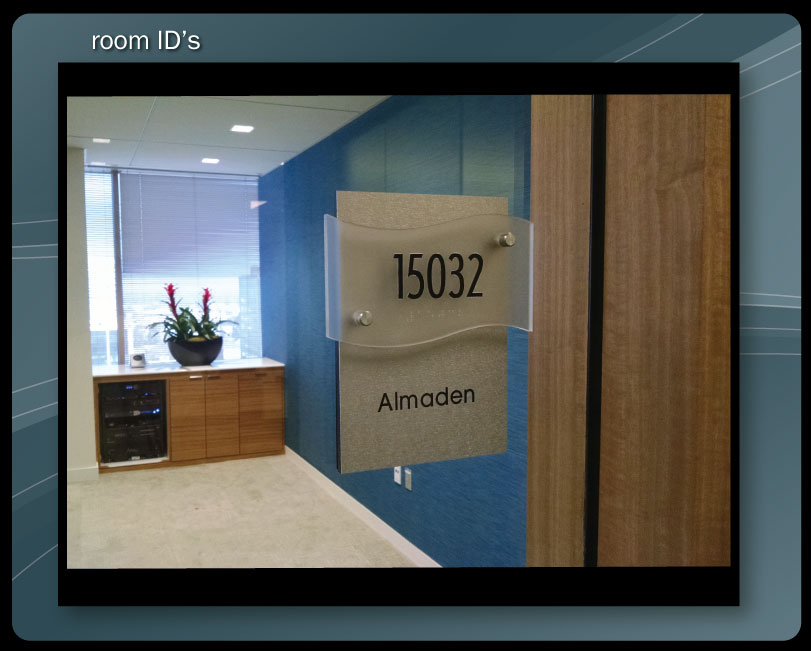 new plaques for Loring Ward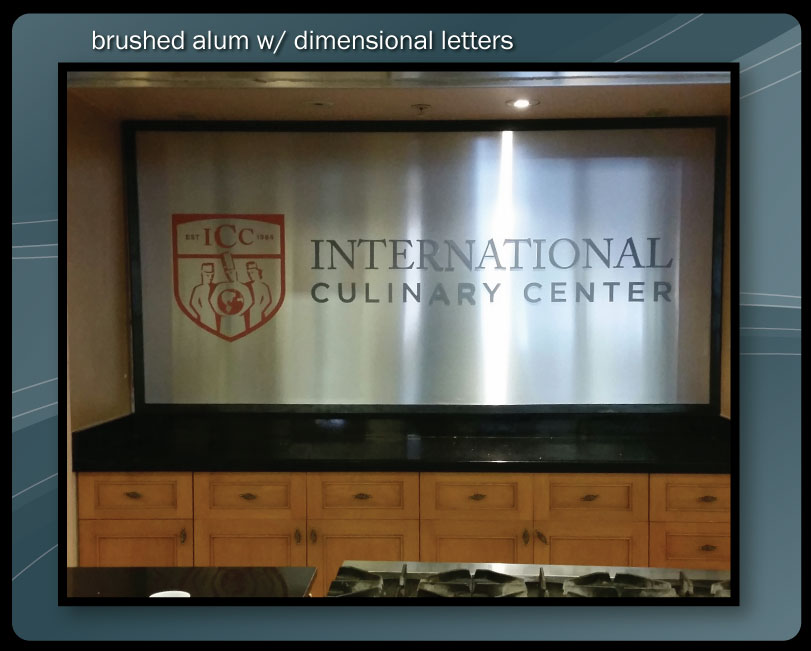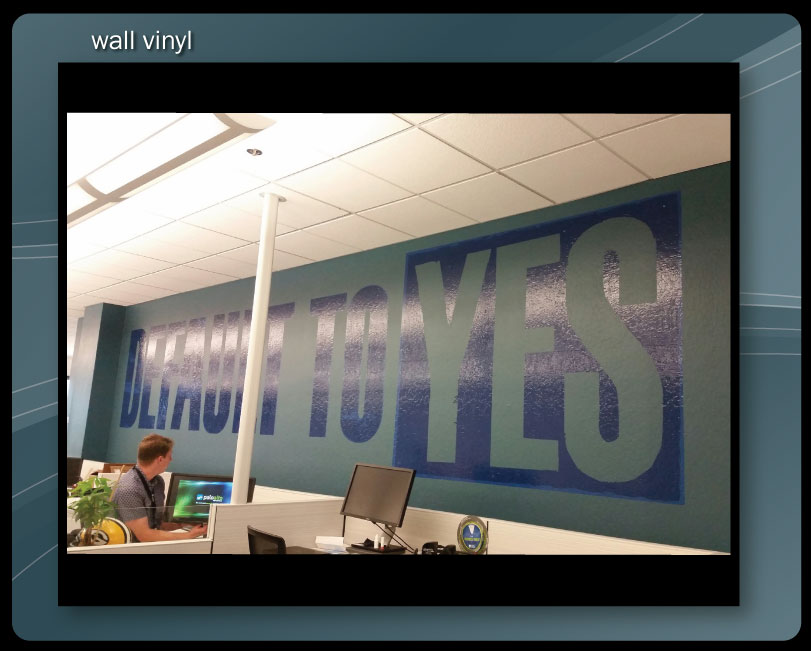 contour cut wall graphics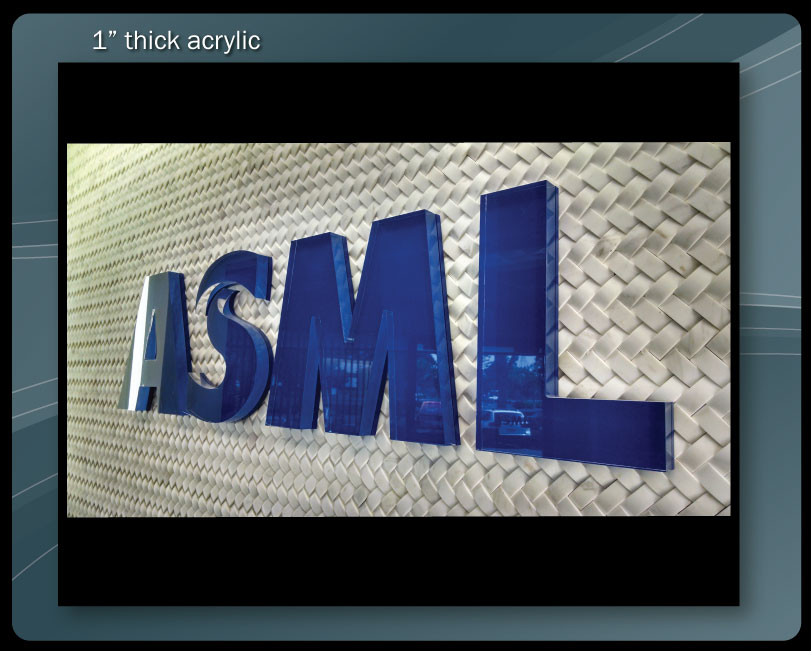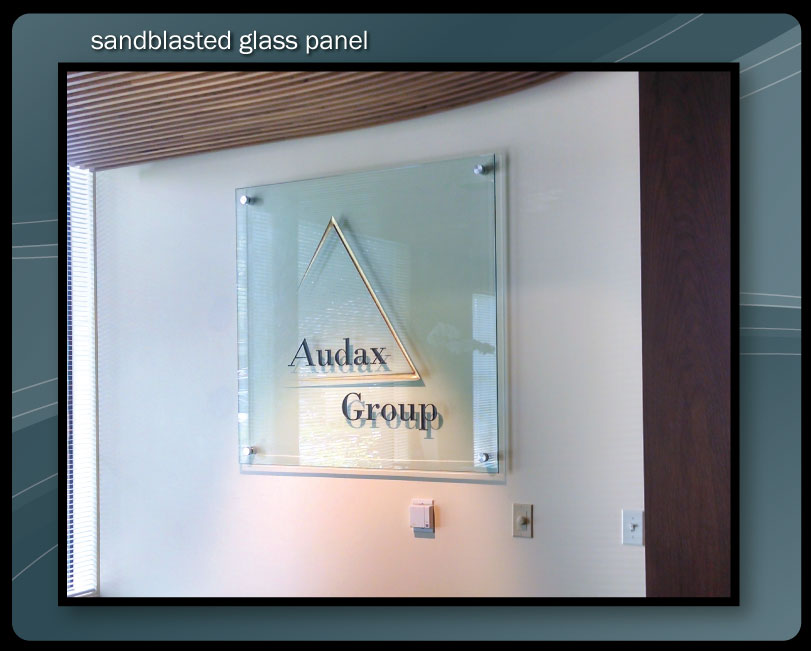 Sandblasted Glass Lobby Sign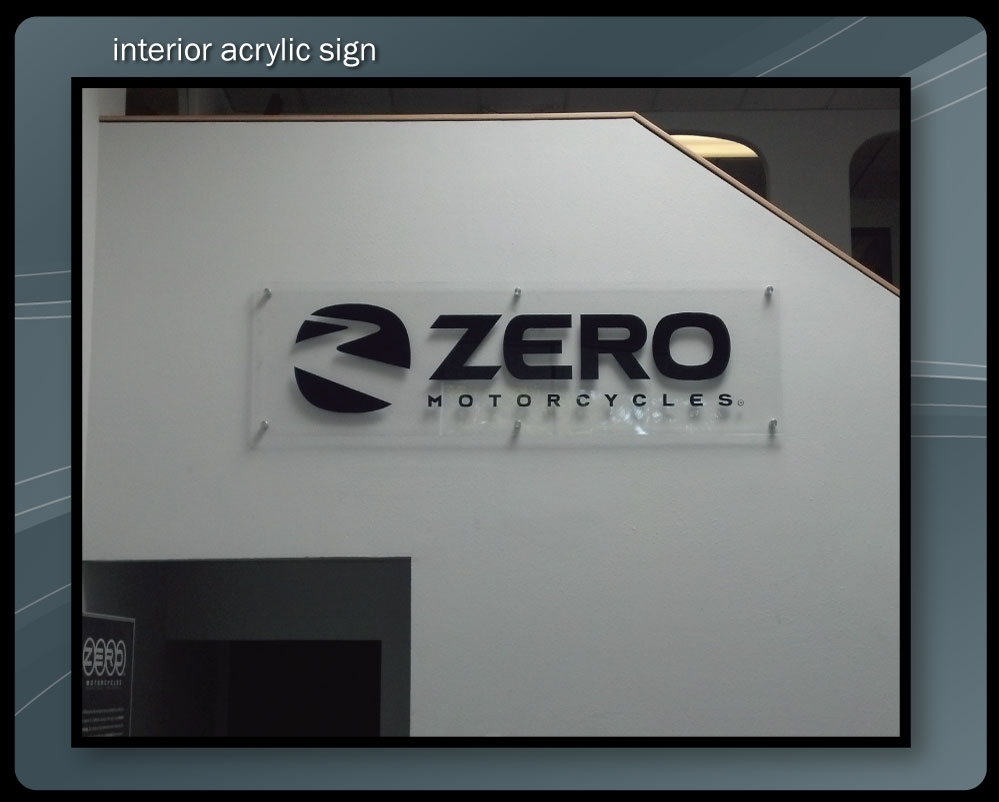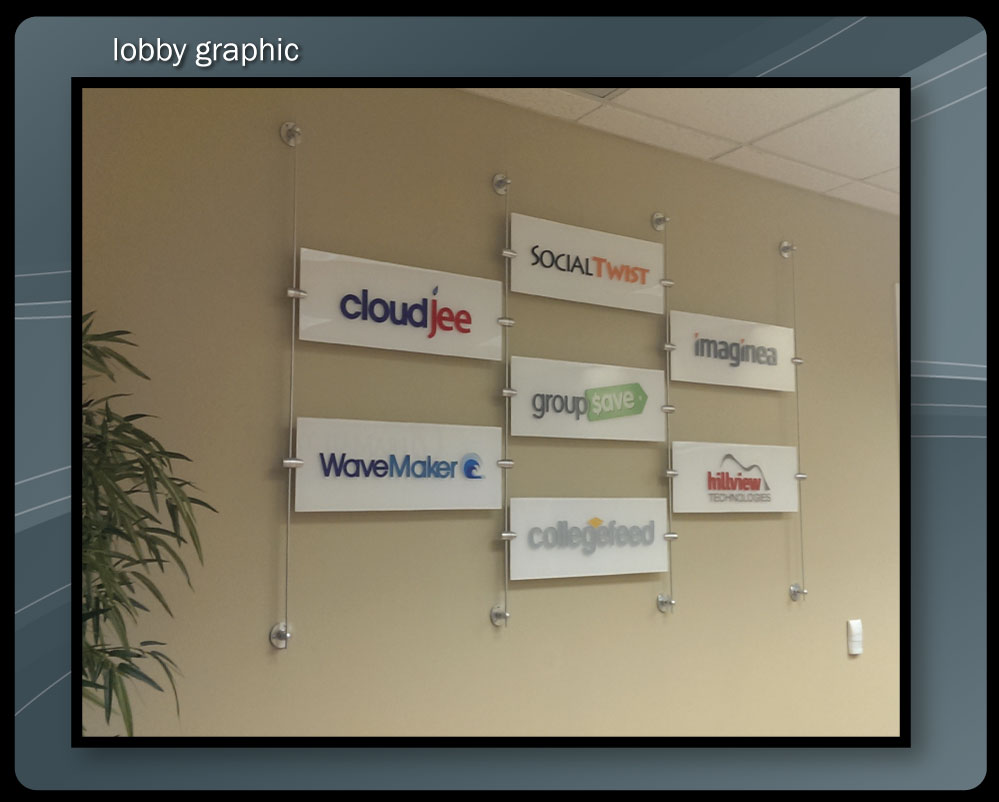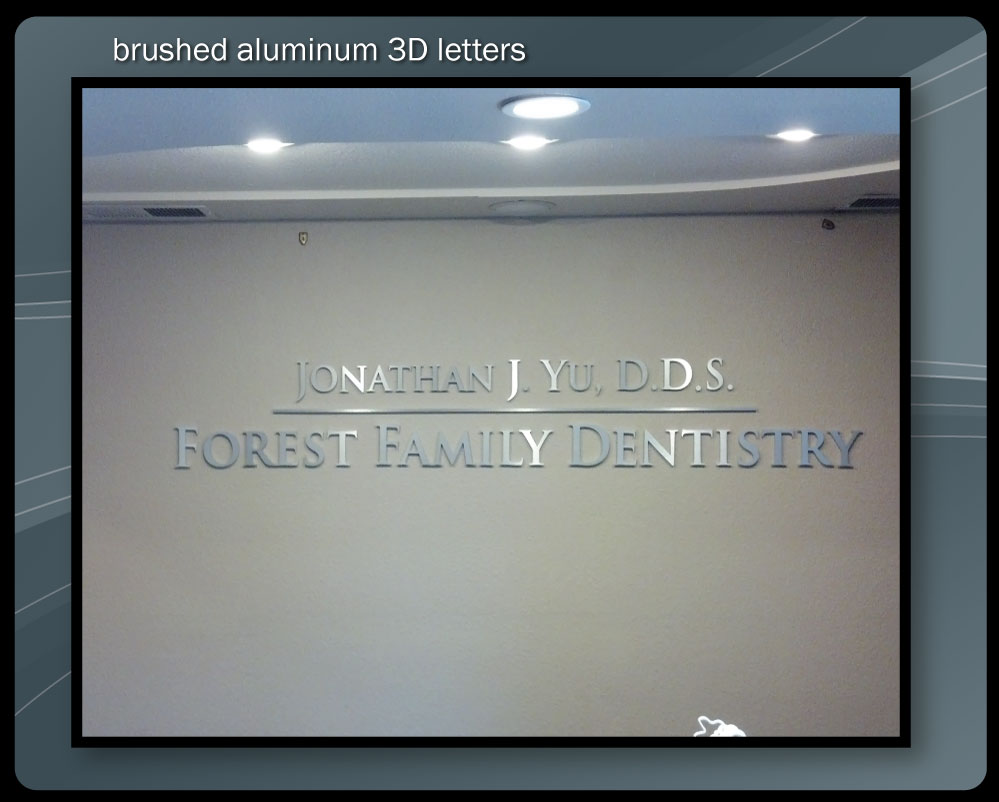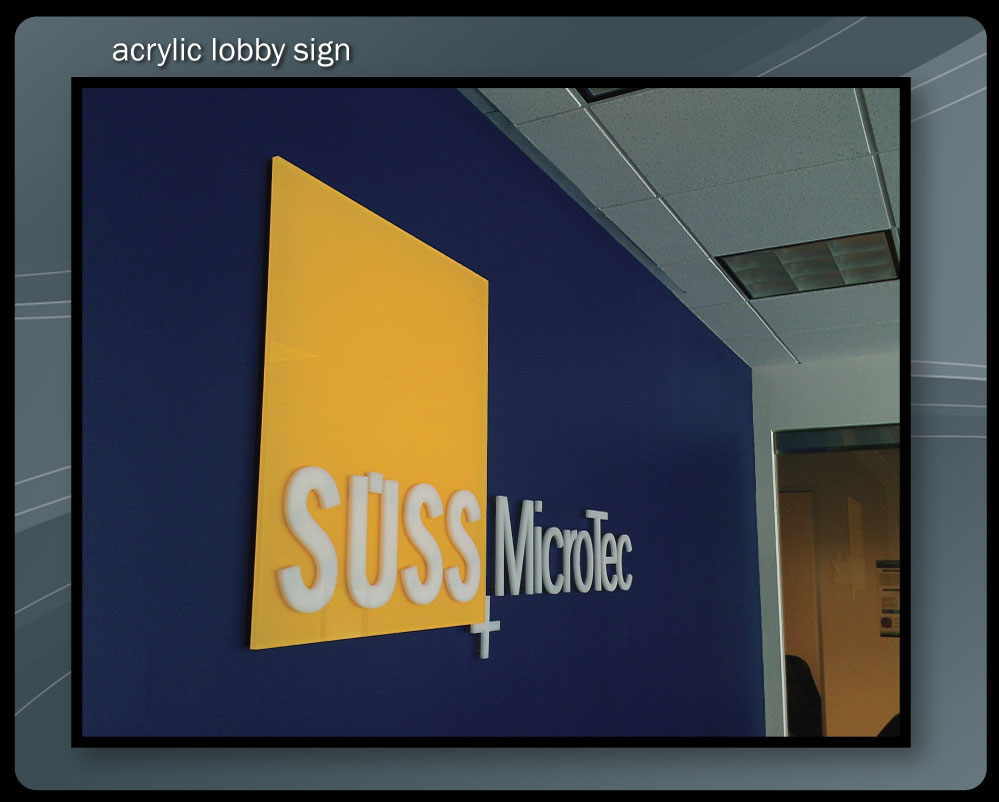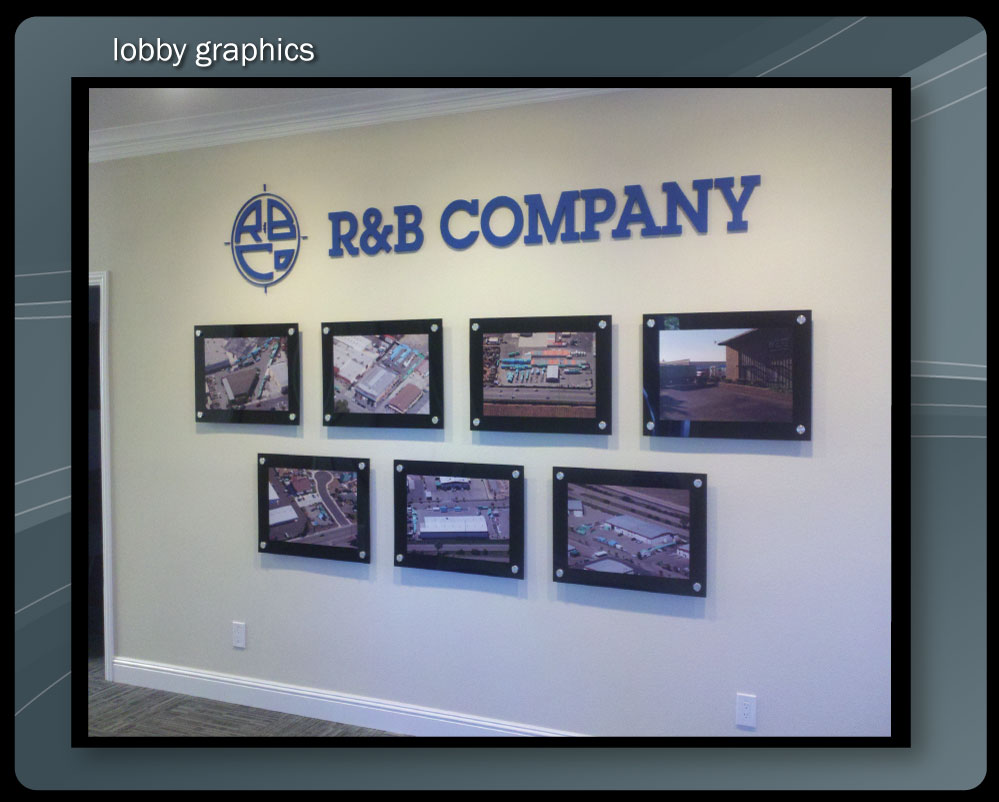 Site photos displayed on black acrylic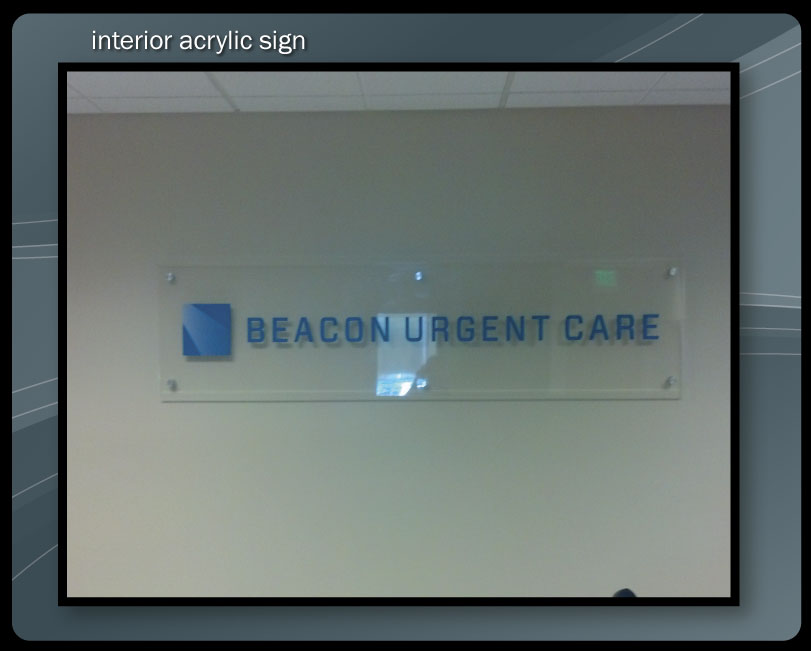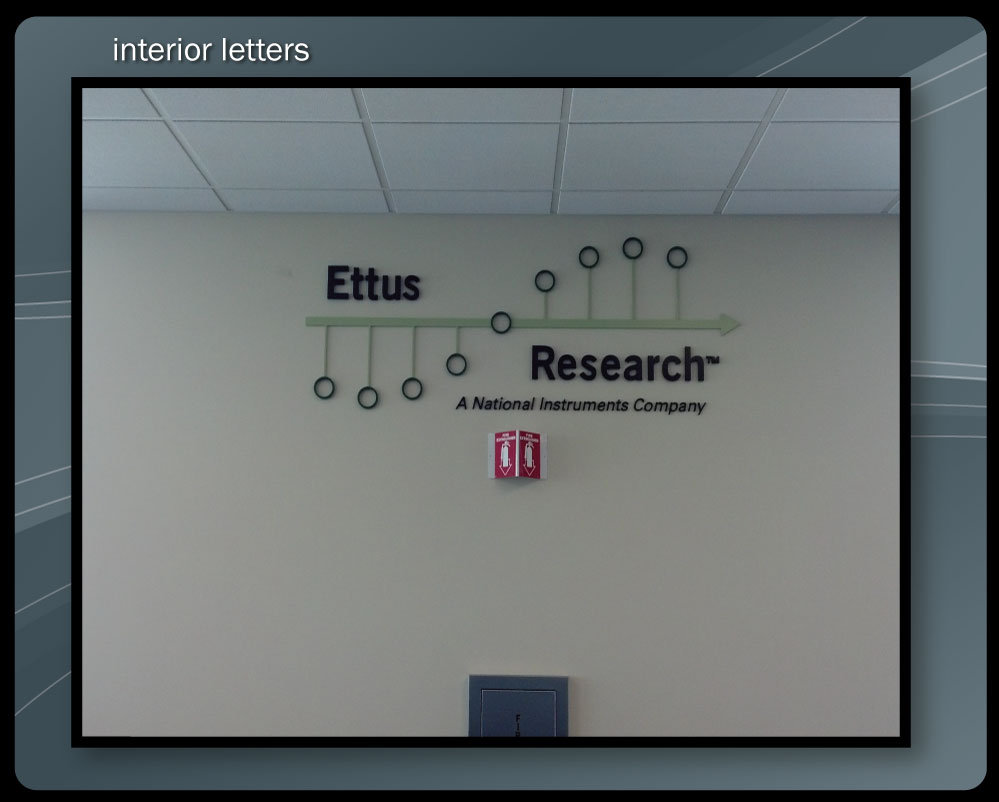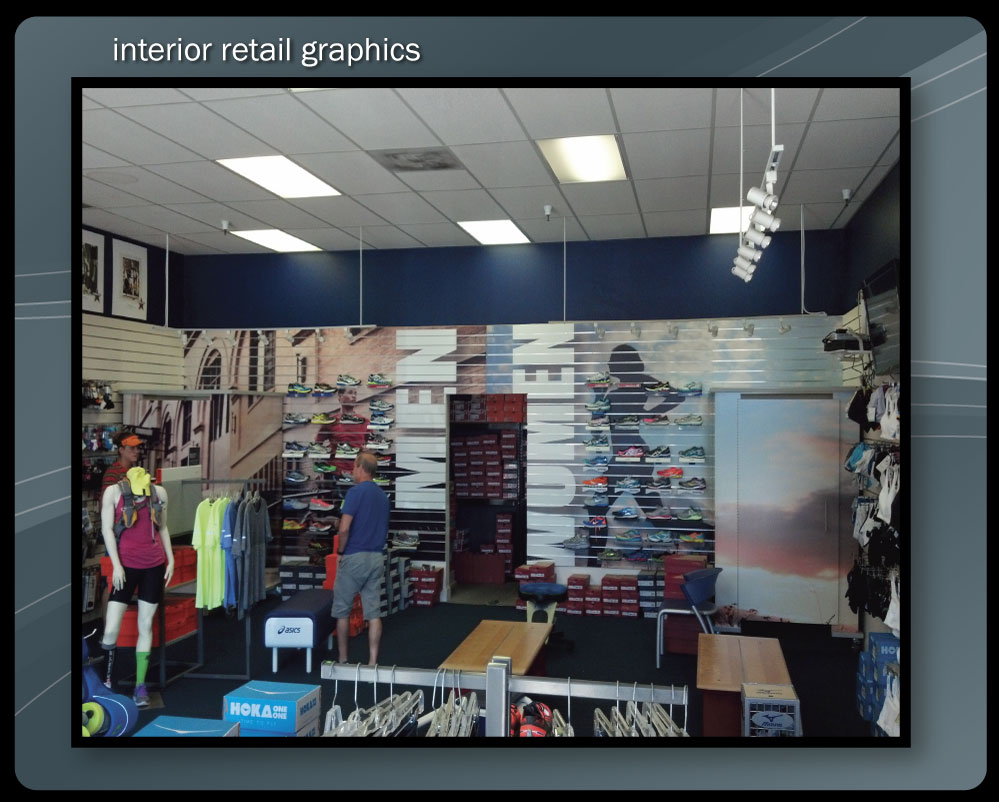 Back wall & dressing rooms wrapped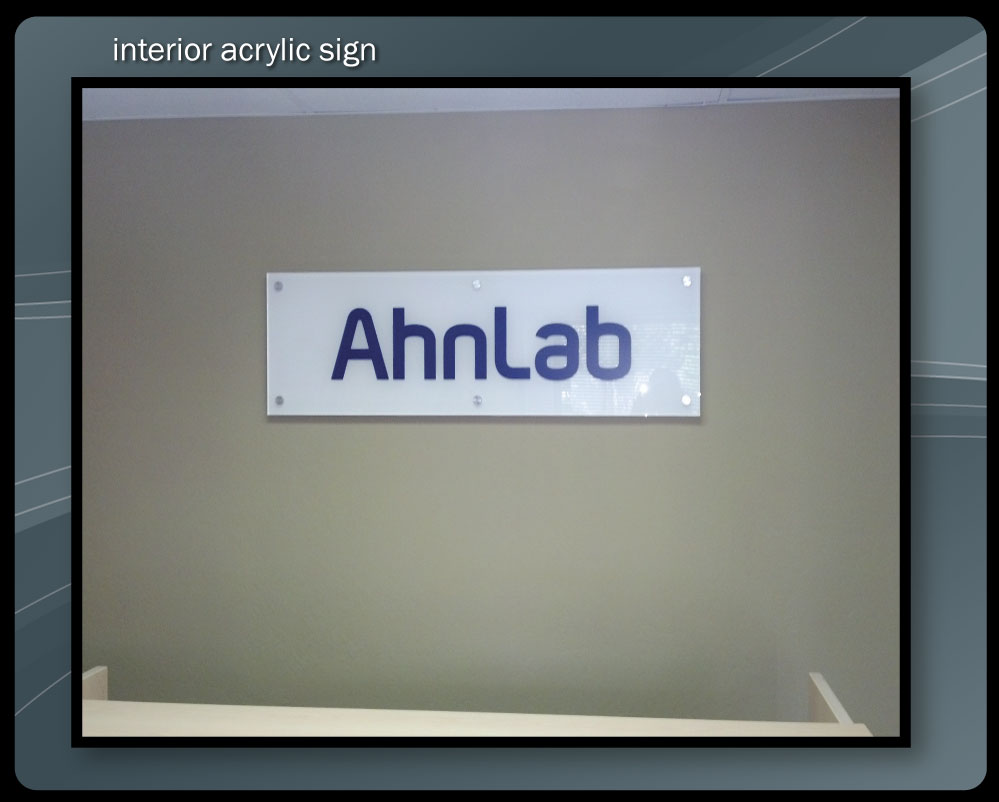 Acrylic with vinyl lettering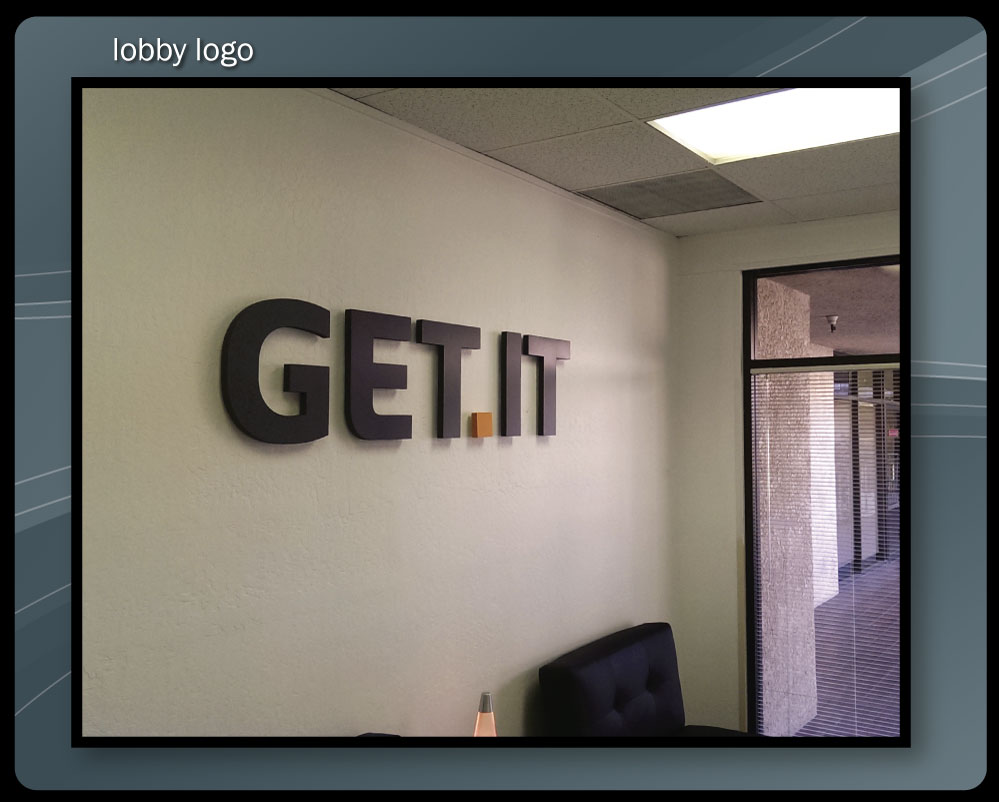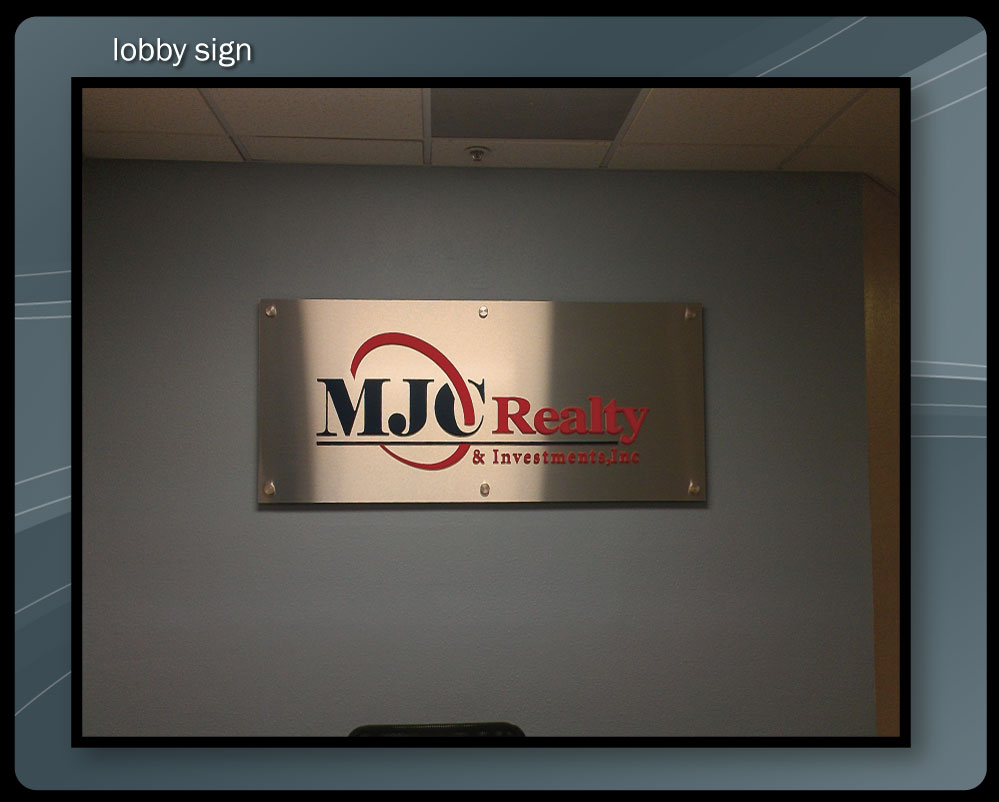 Brushed aluminum lobby sign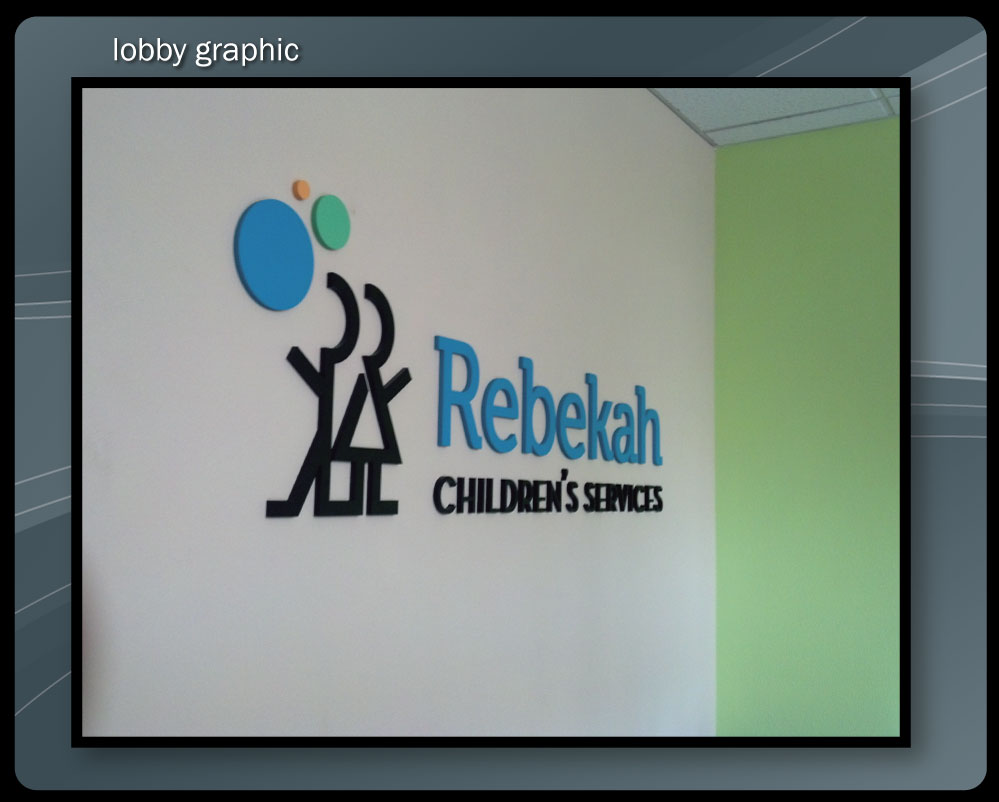 Custom colors are no problem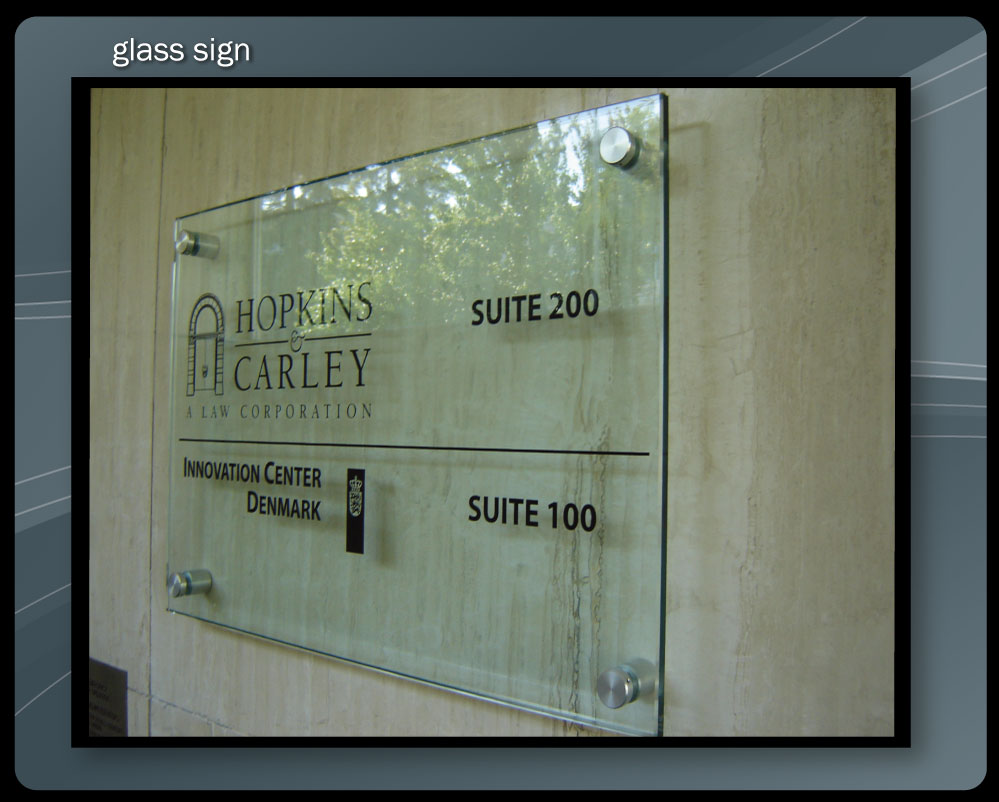 Glass signs add a high level of class.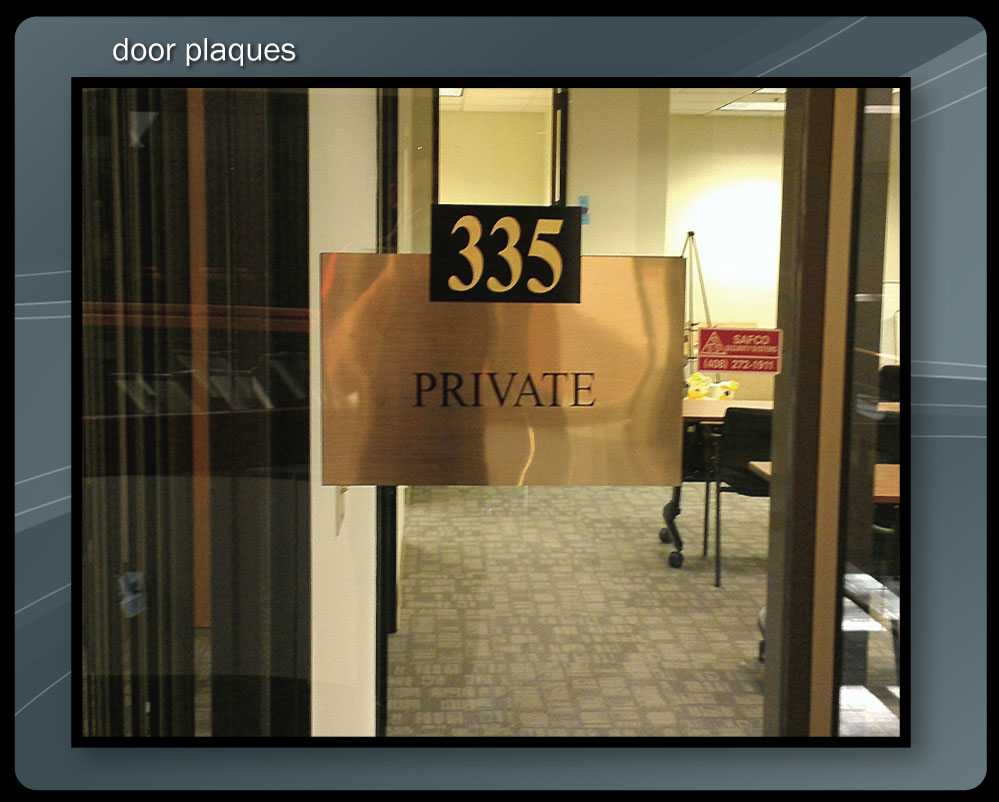 suite signs can identify your office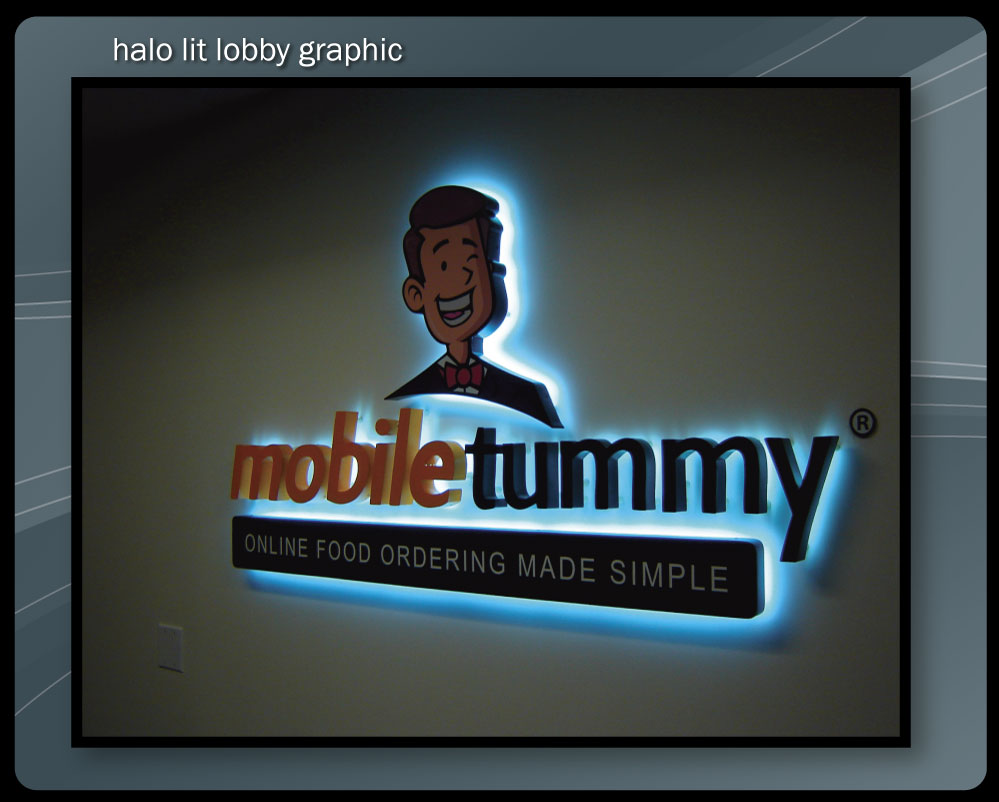 High impact first impression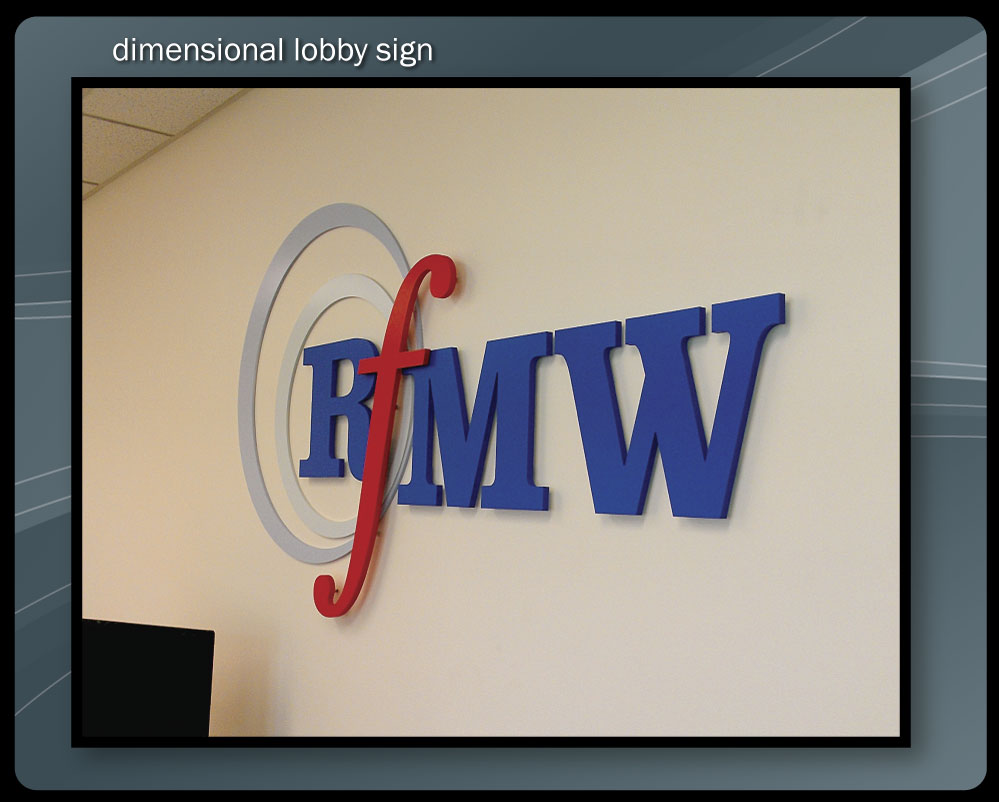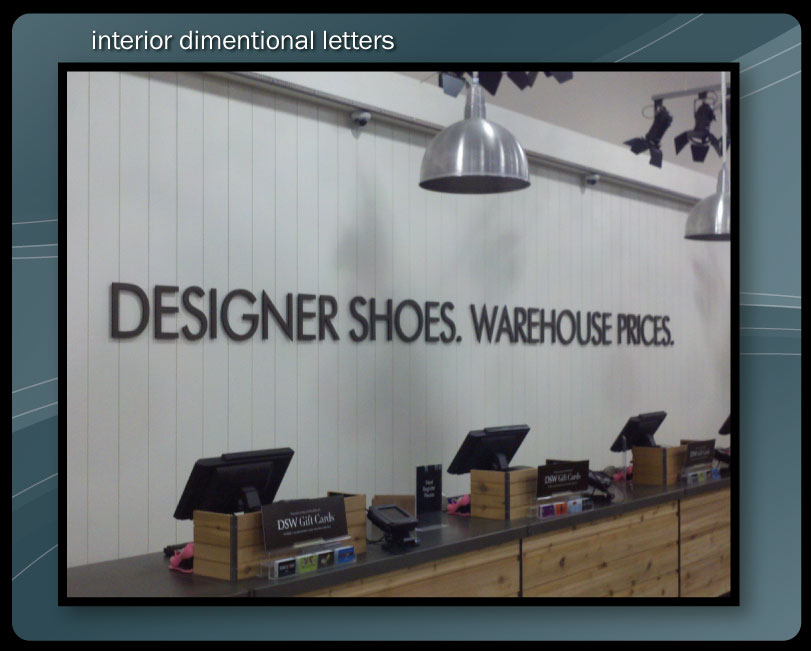 drop shadows create a nice effect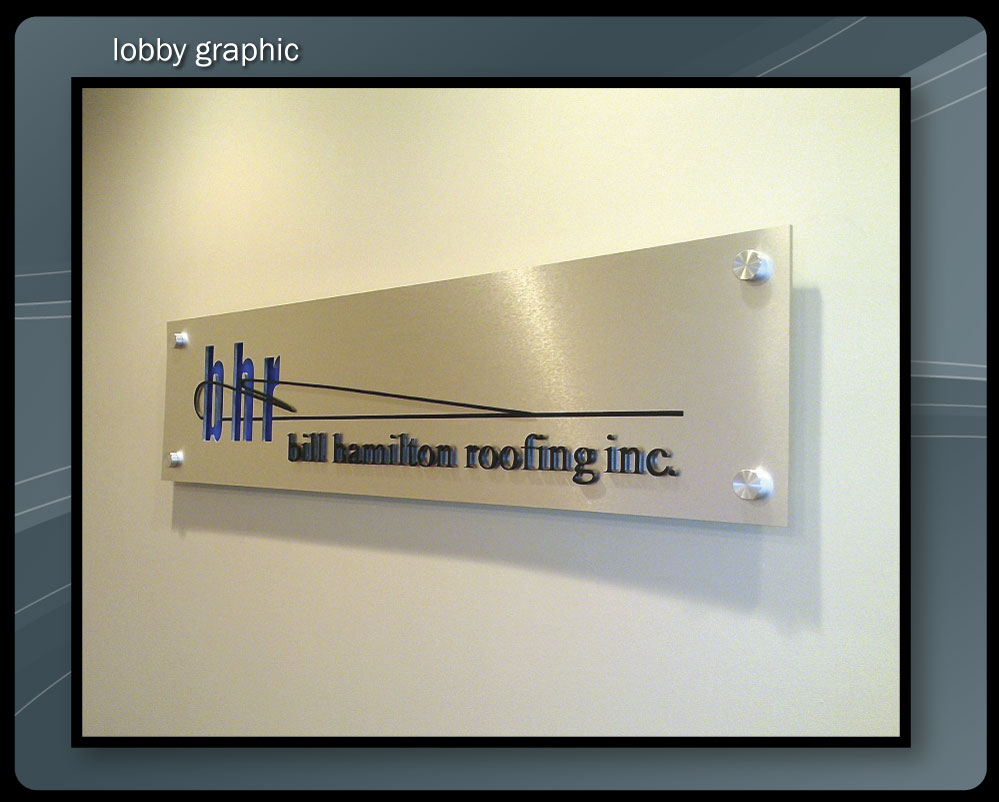 nothing is too complicated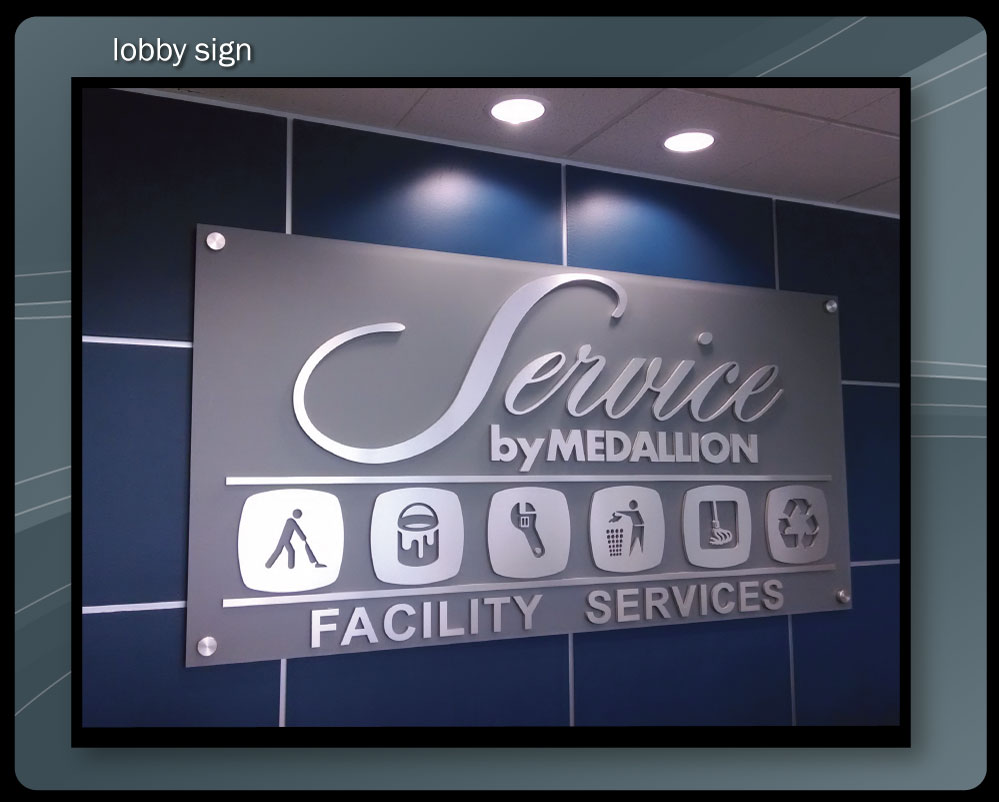 Brushes alum on frosted acrylic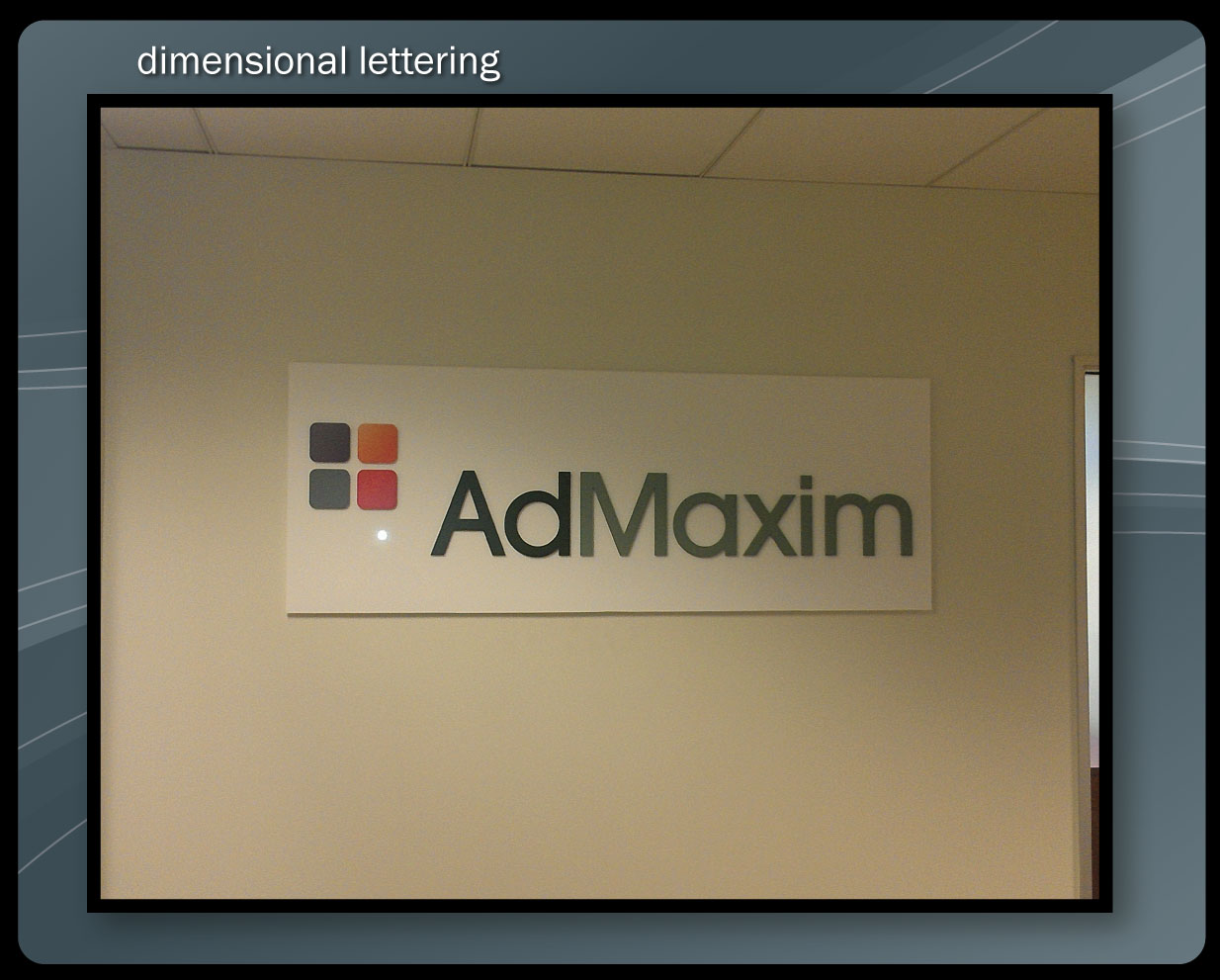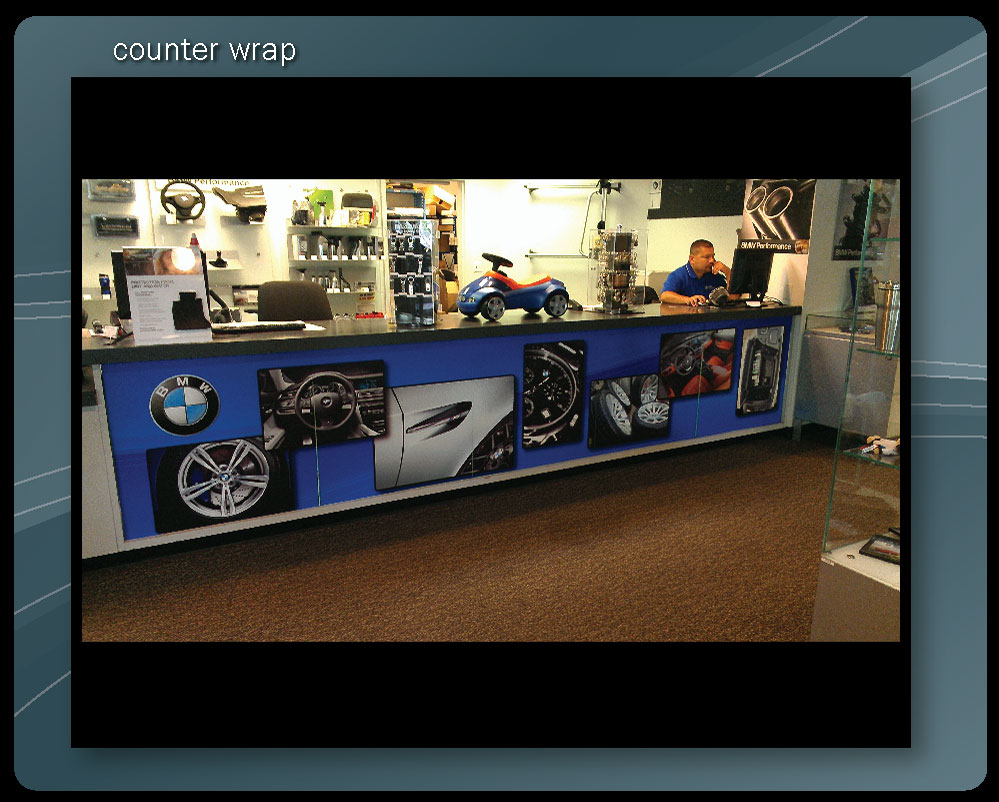 Dress up your parts department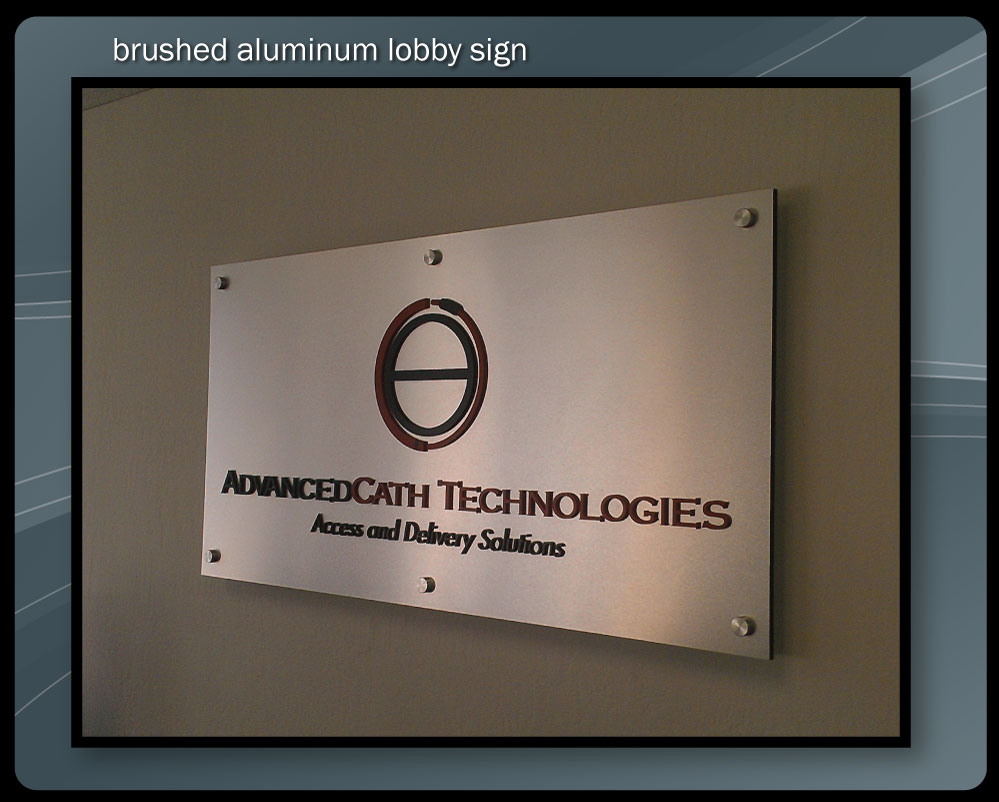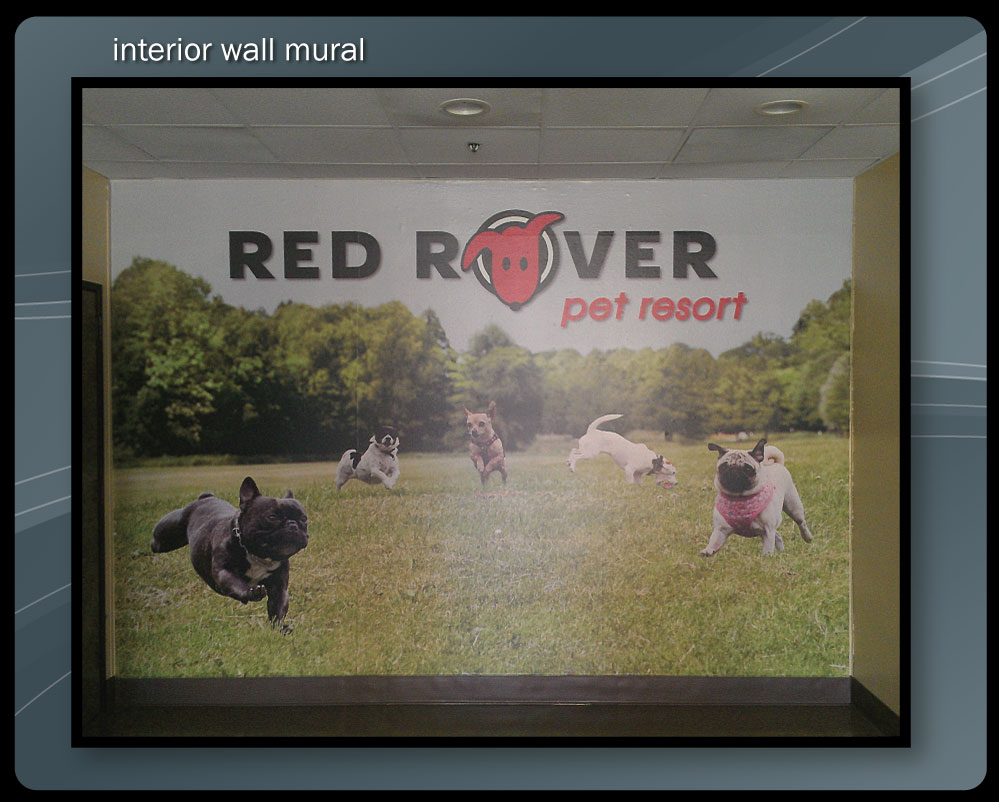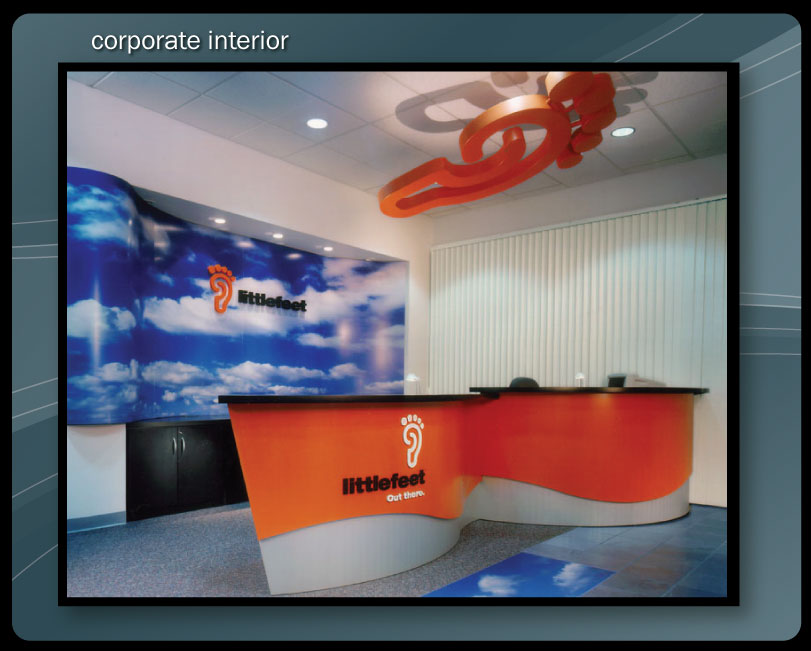 First impressions are key.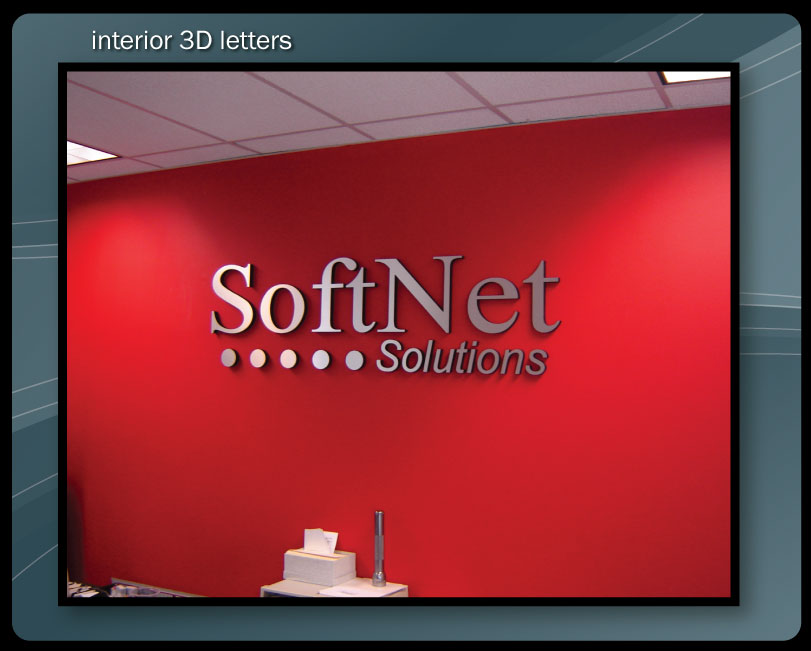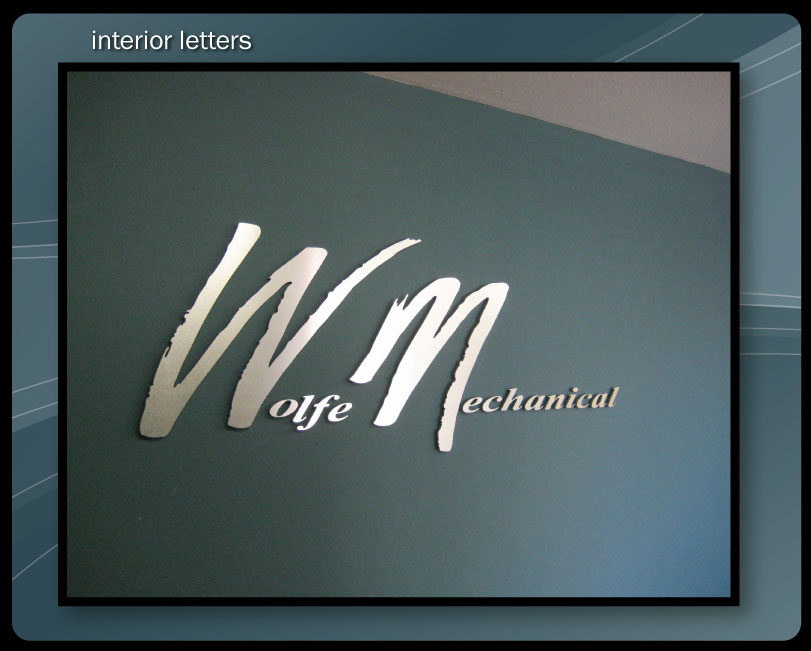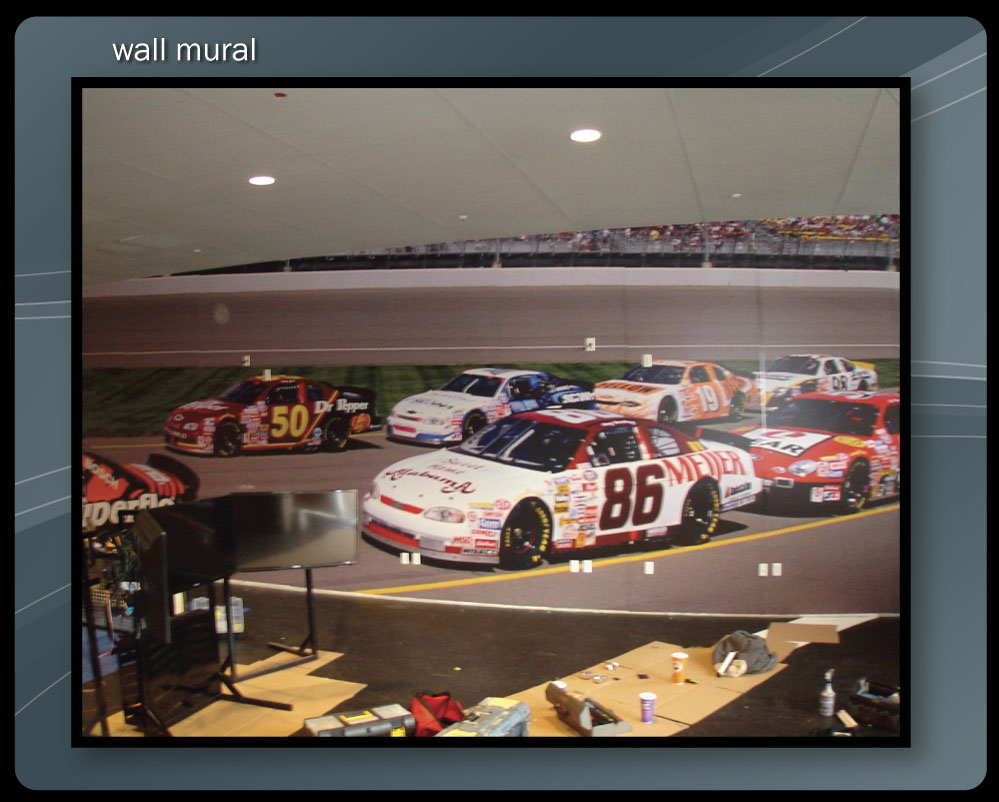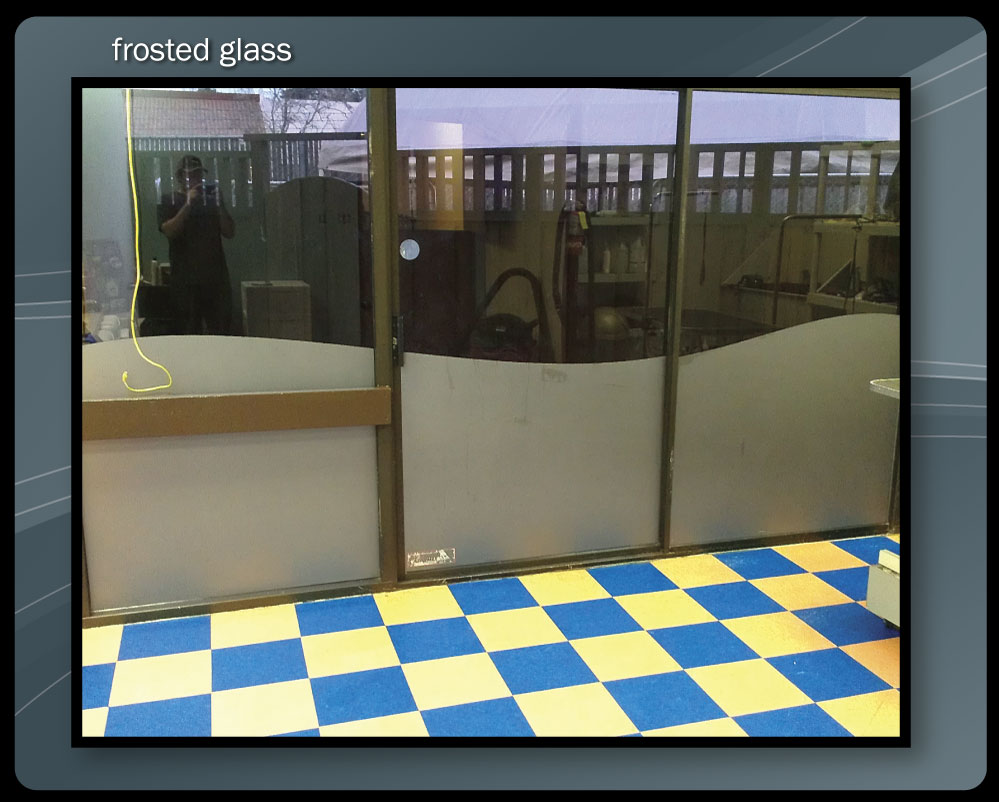 Could be used for privacy or safety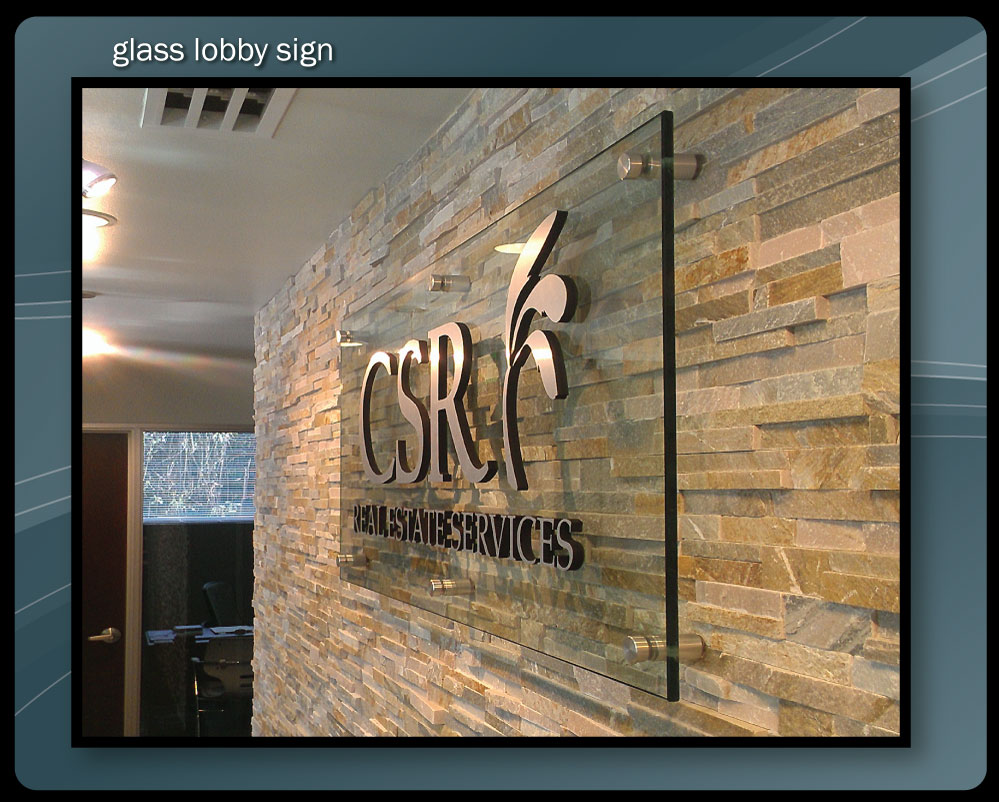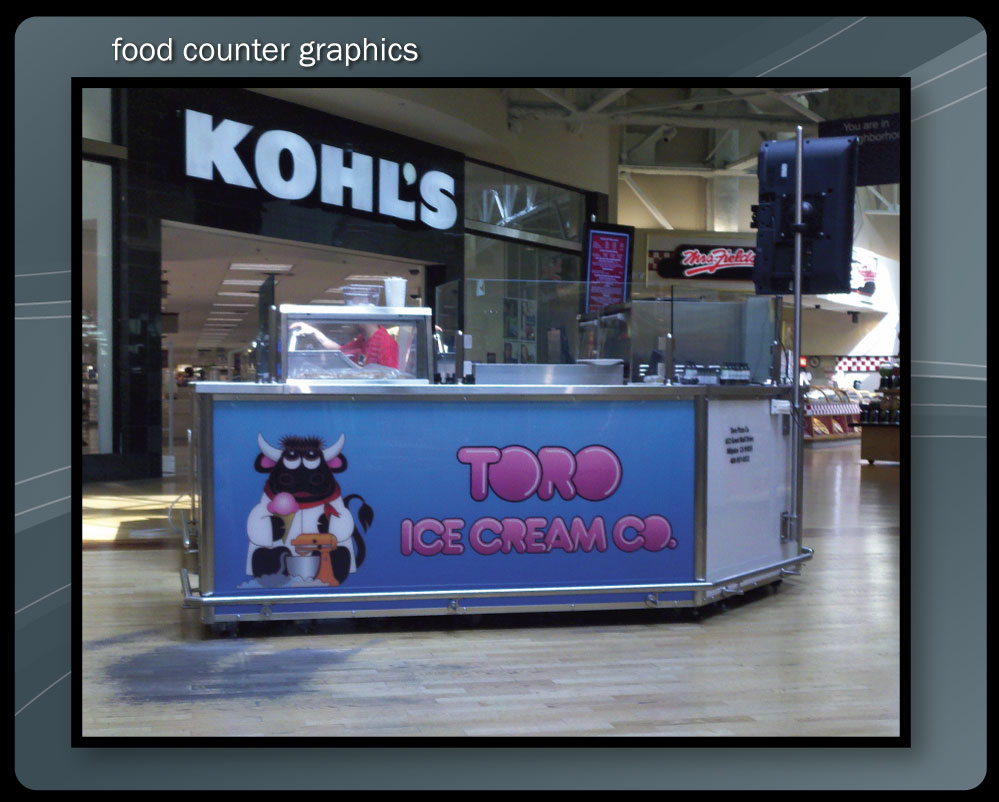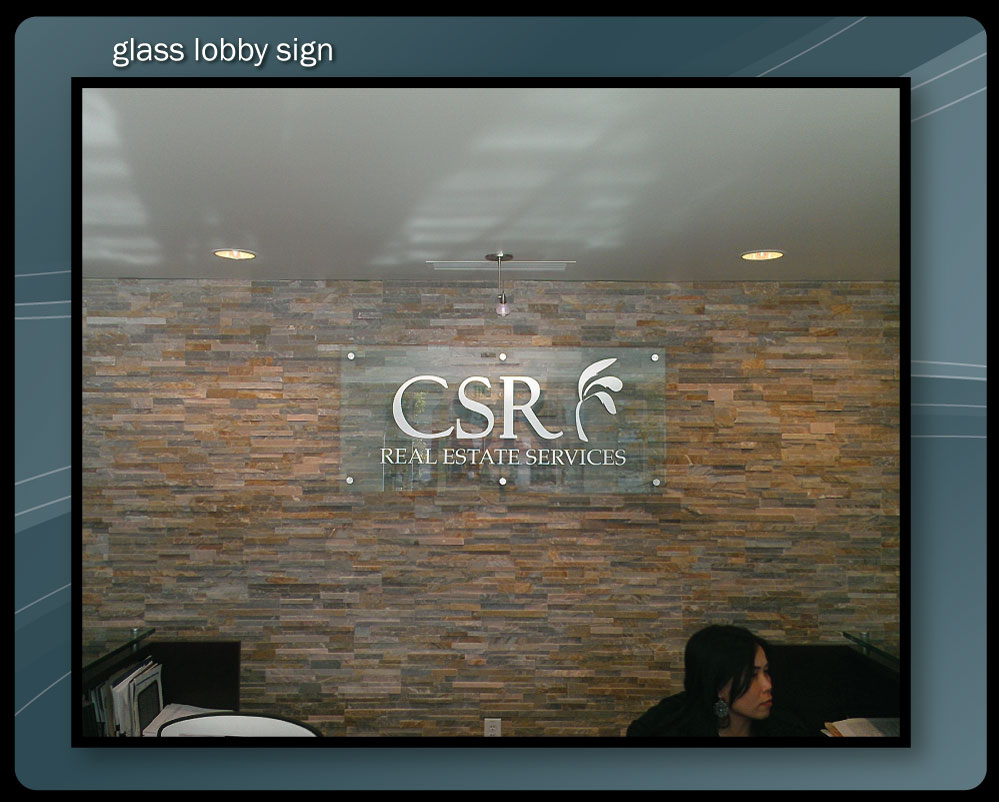 the glass matches the counter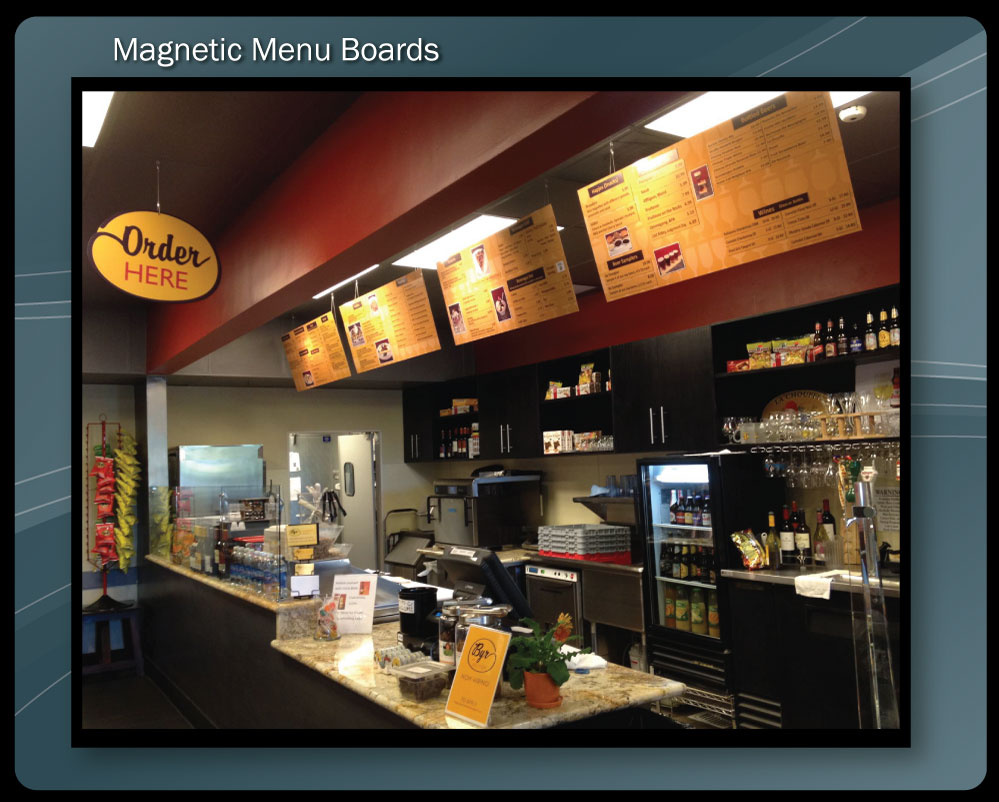 magnetic menu board campbell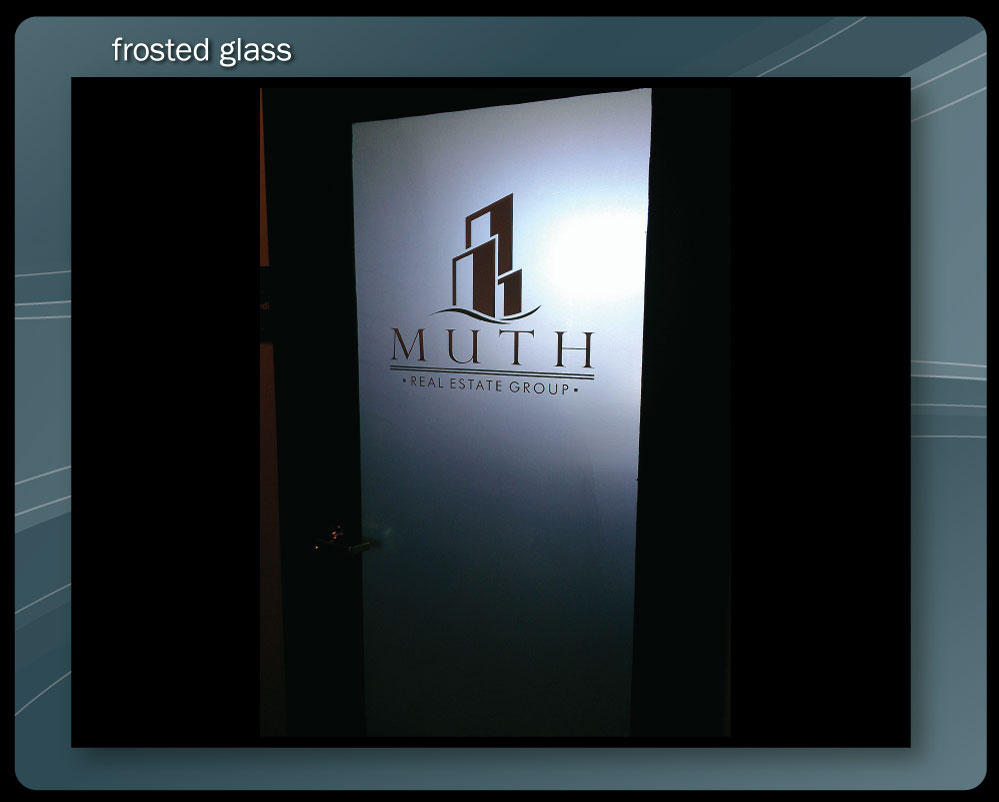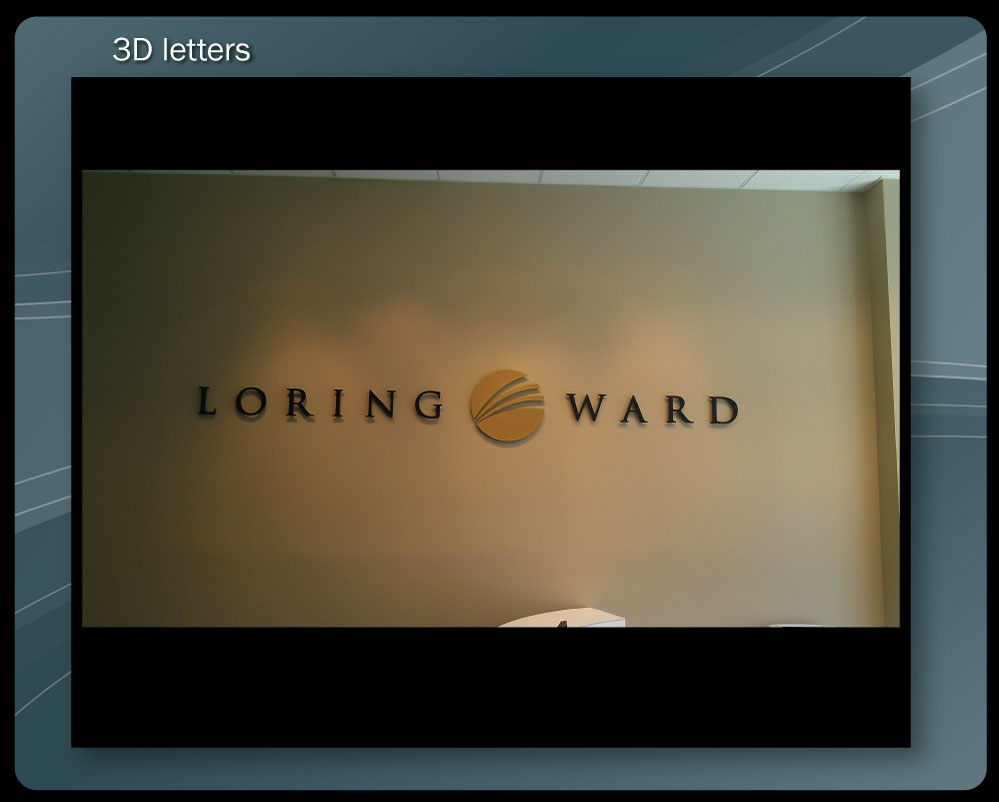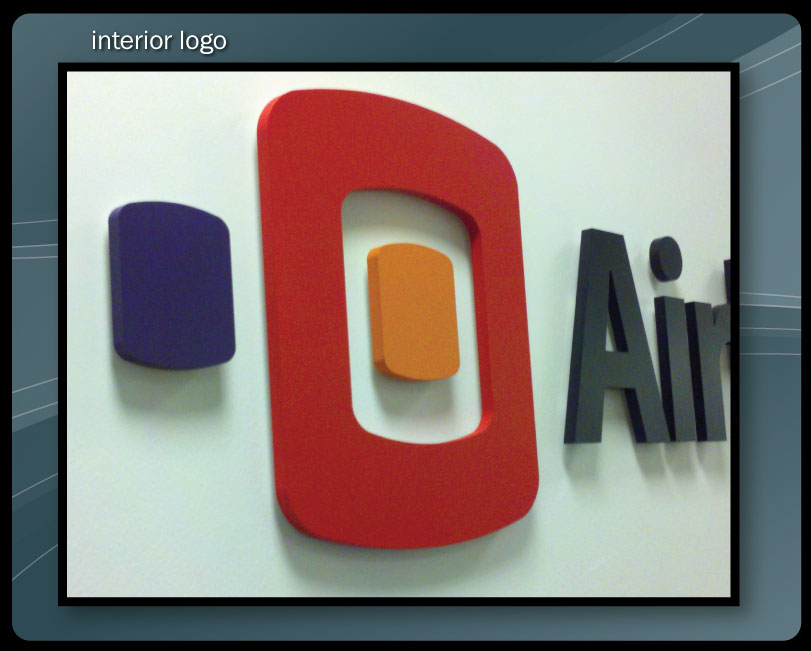 these letters add a bit of intrest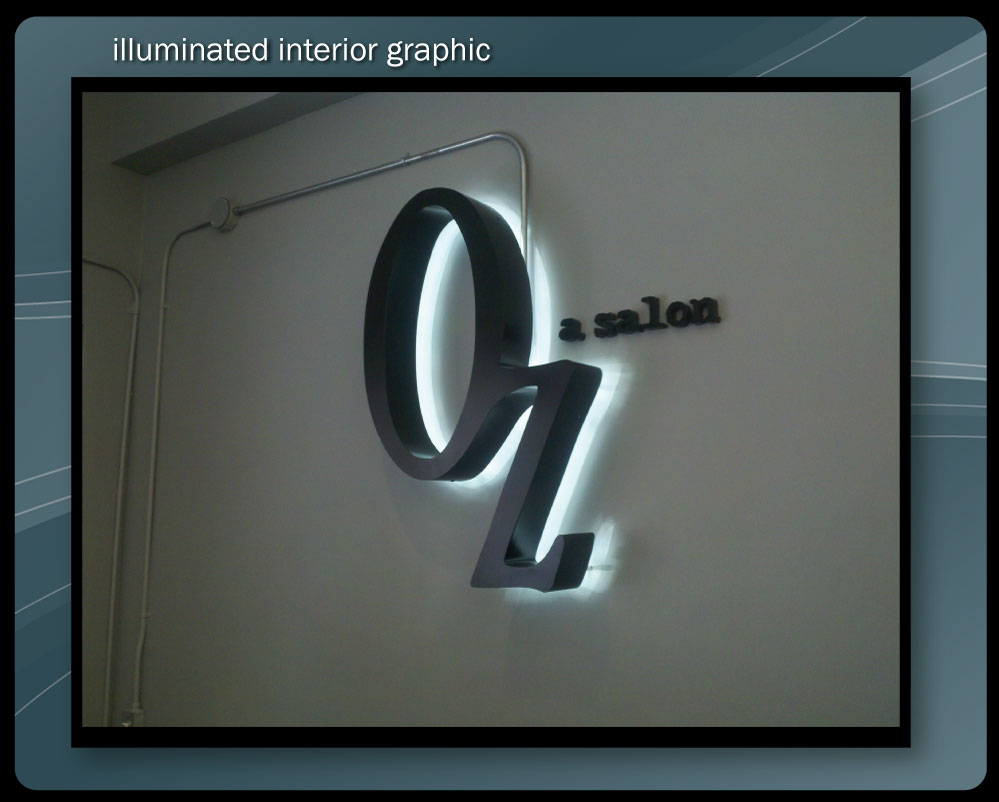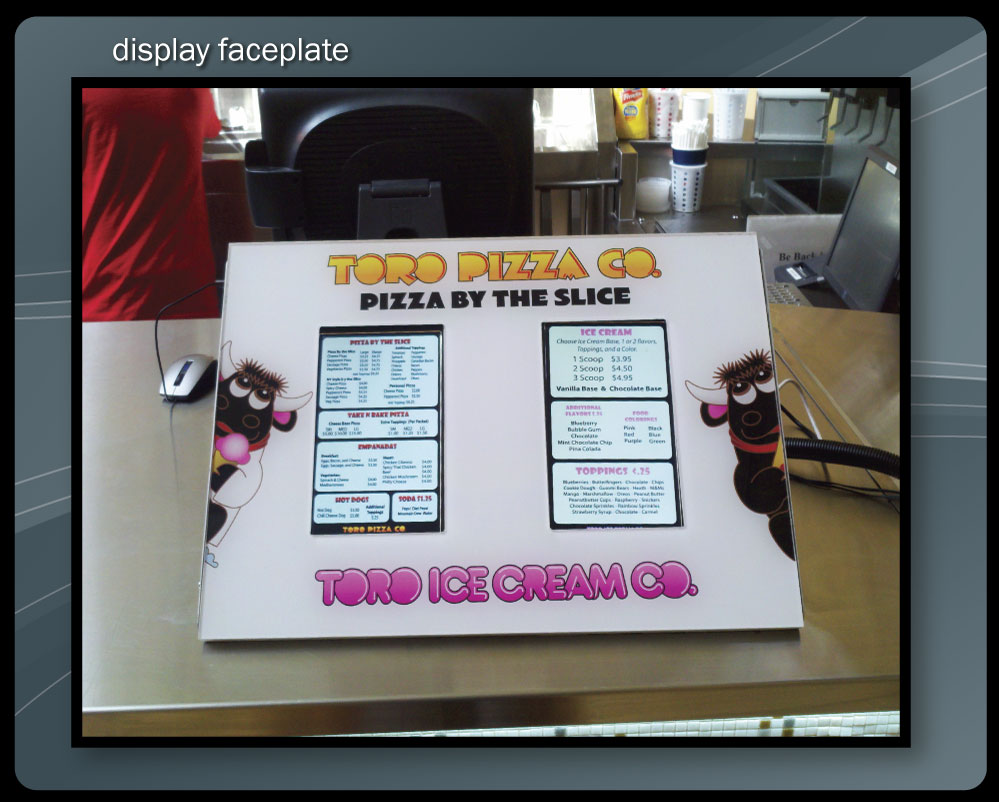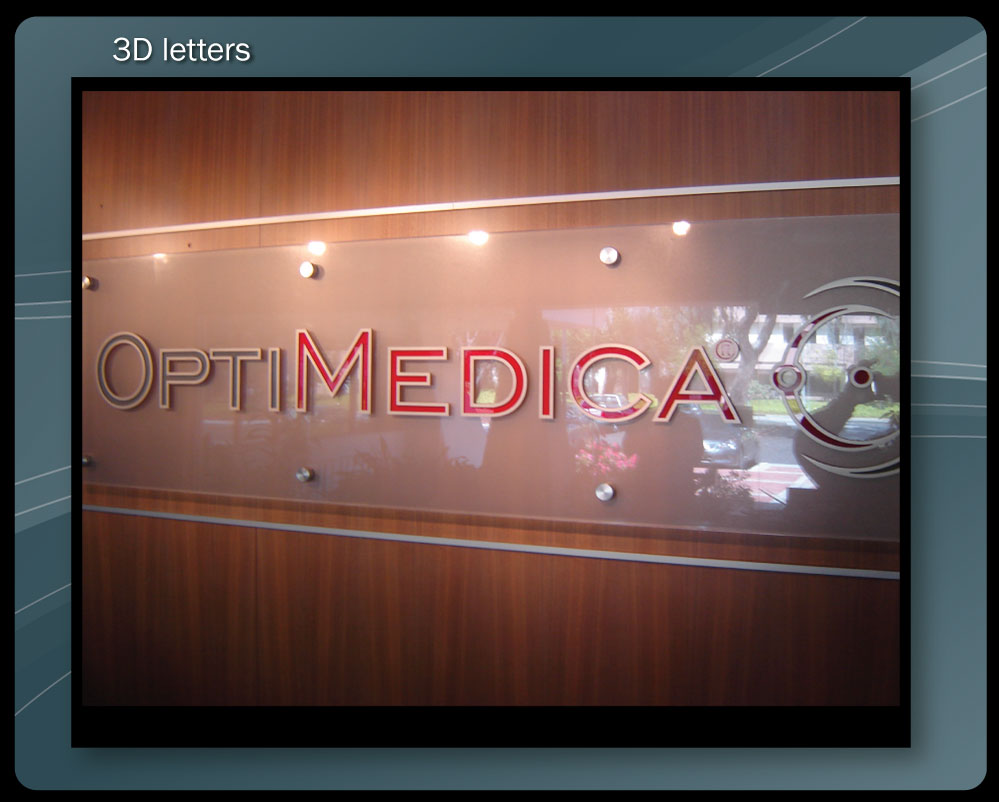 brushed alum acrylic combo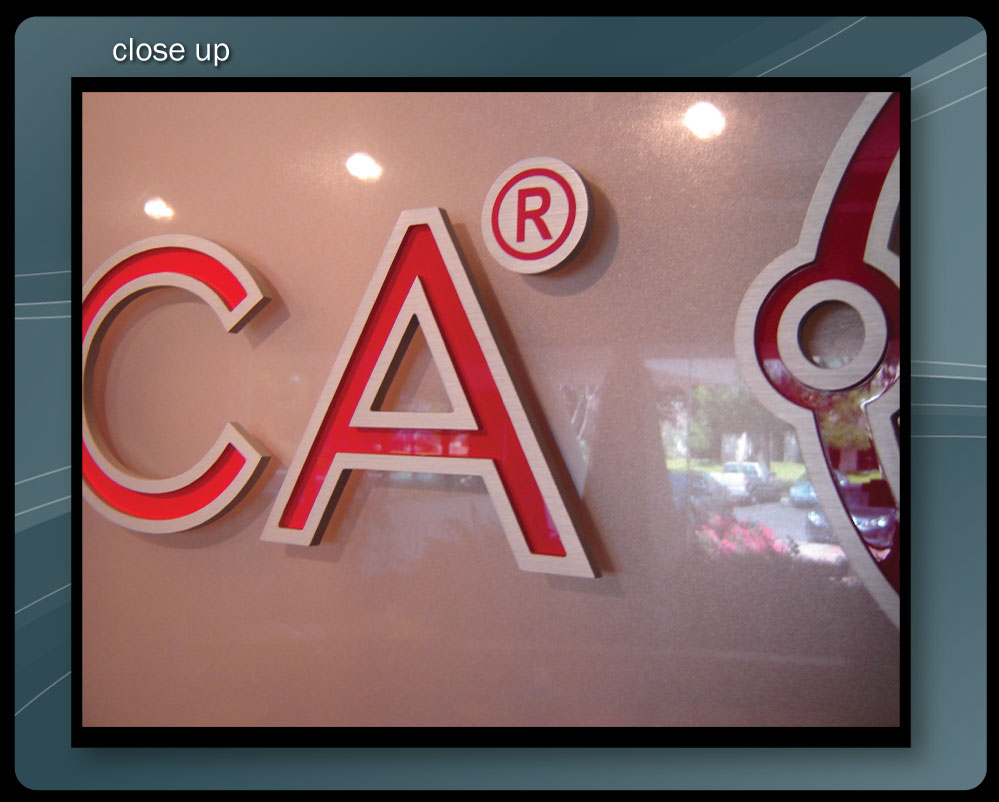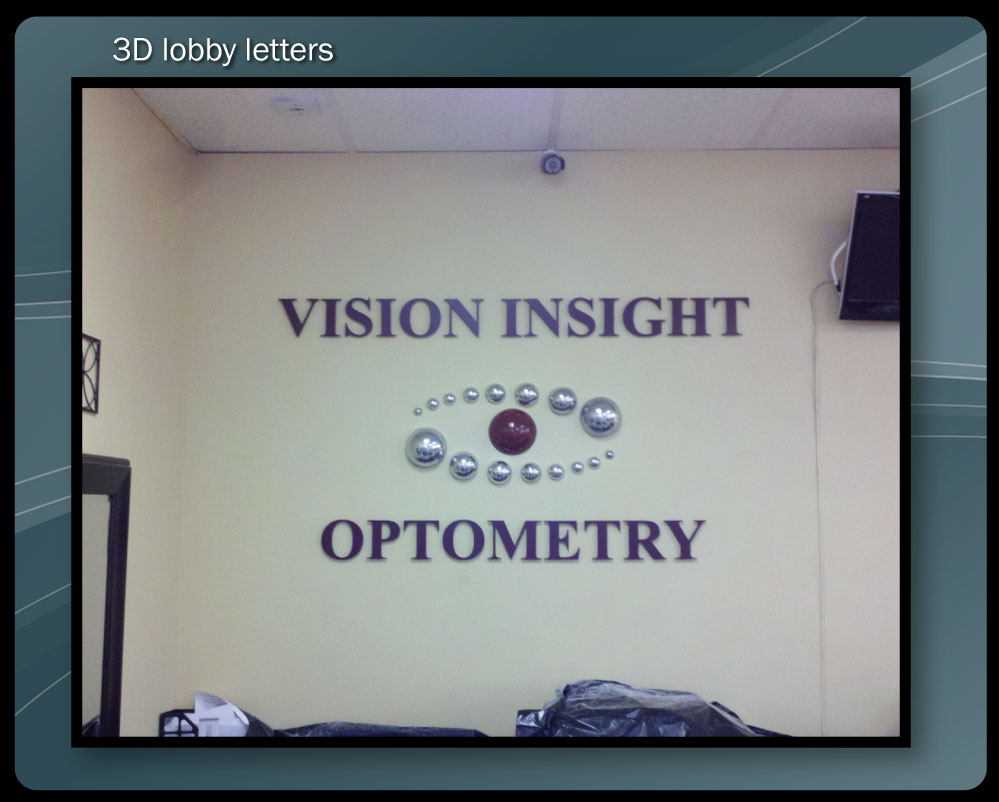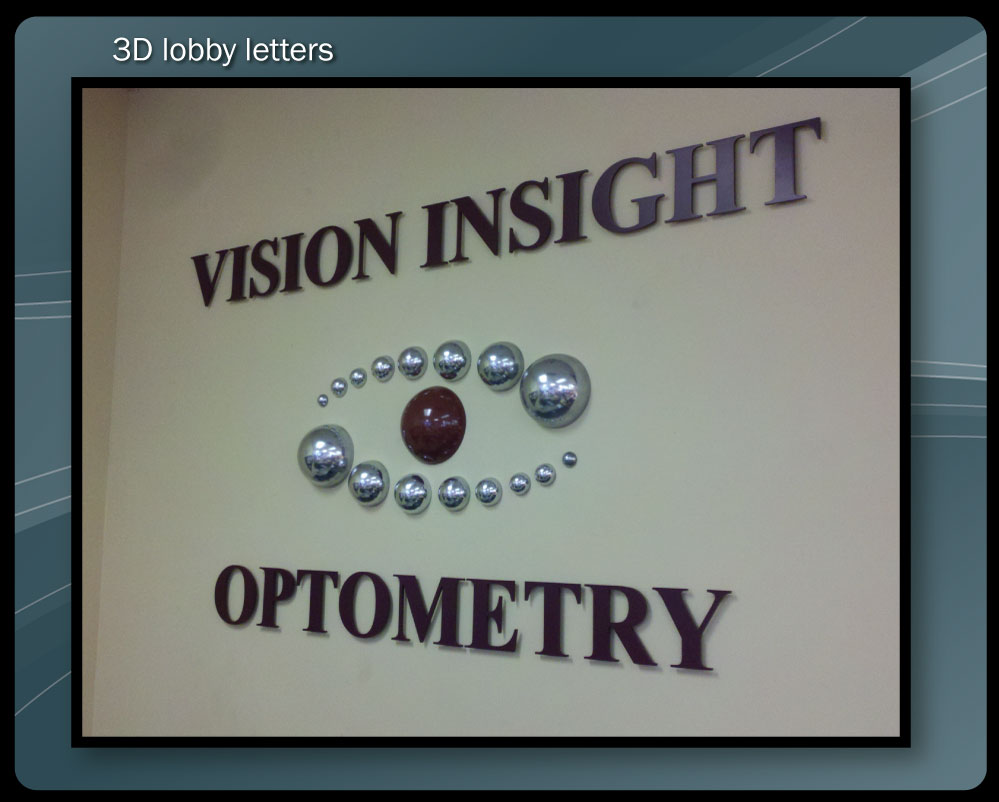 polished chrome hemispheres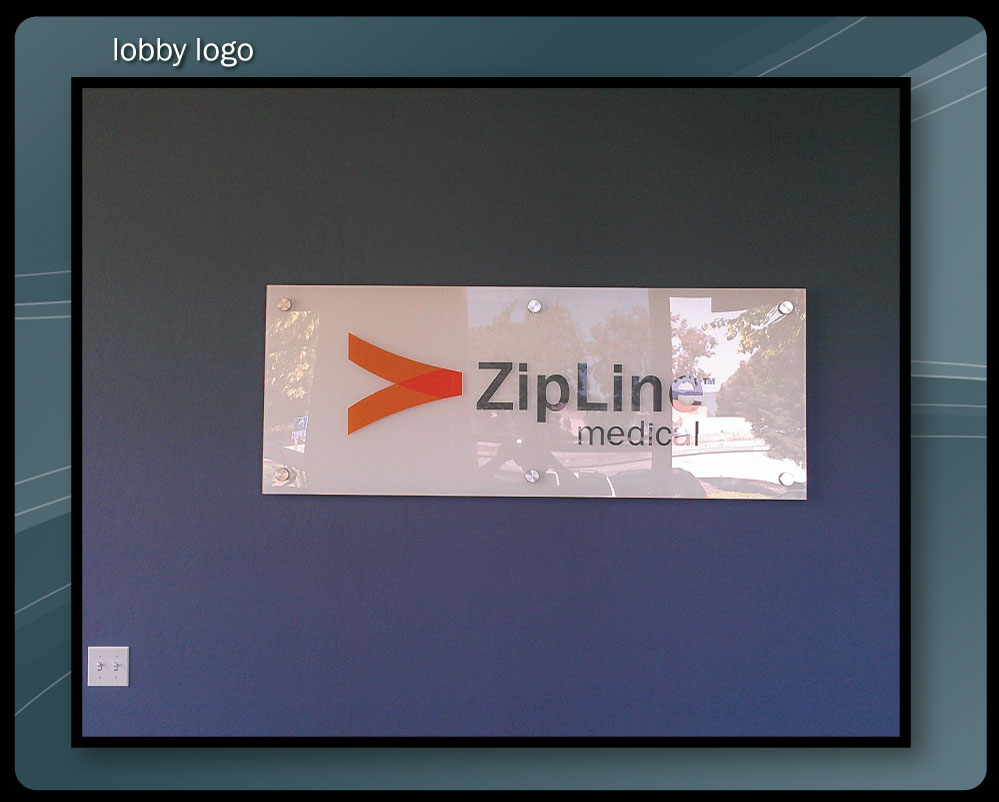 acrylic with aluminum standoffs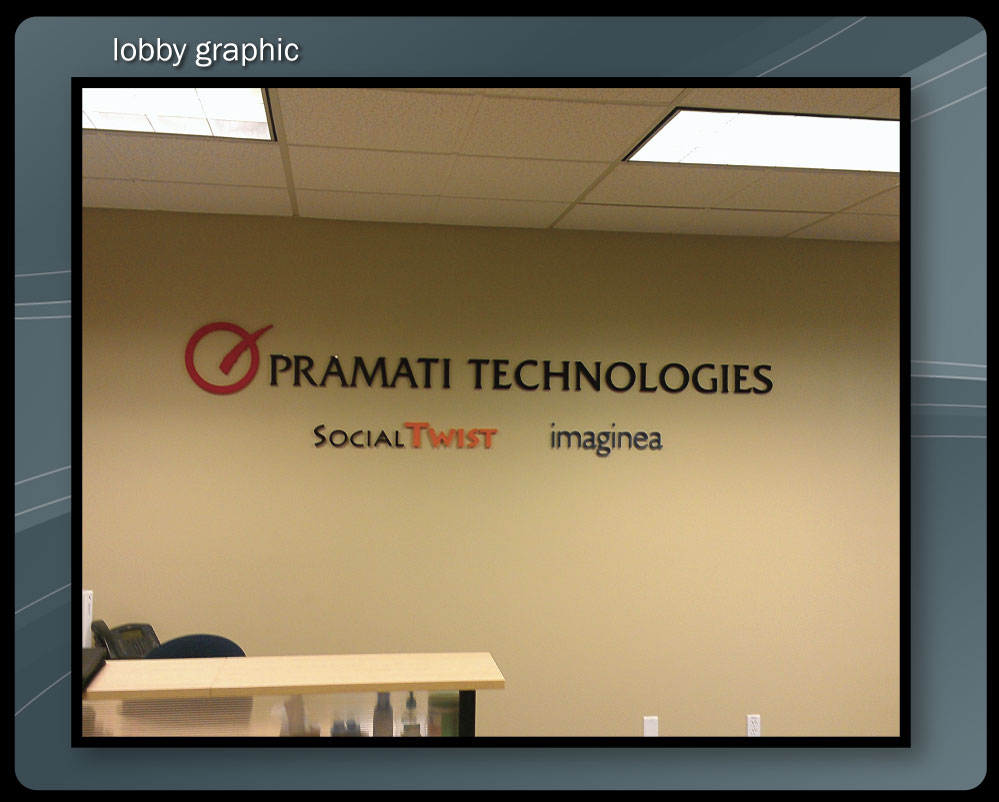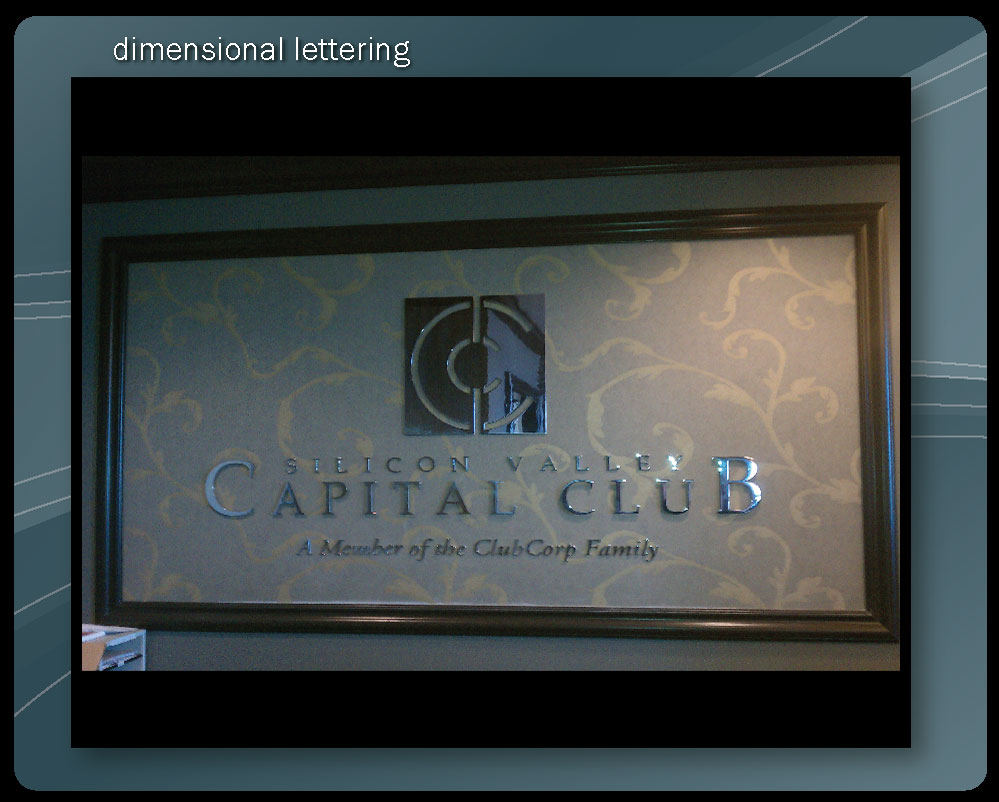 Polished stainless letters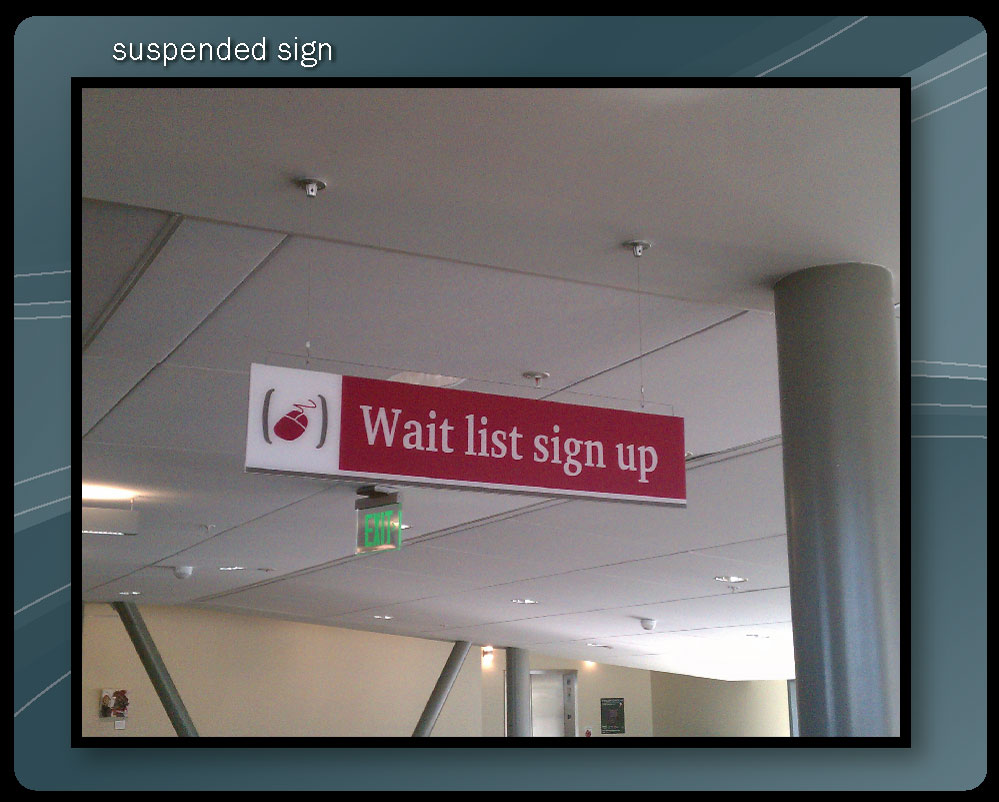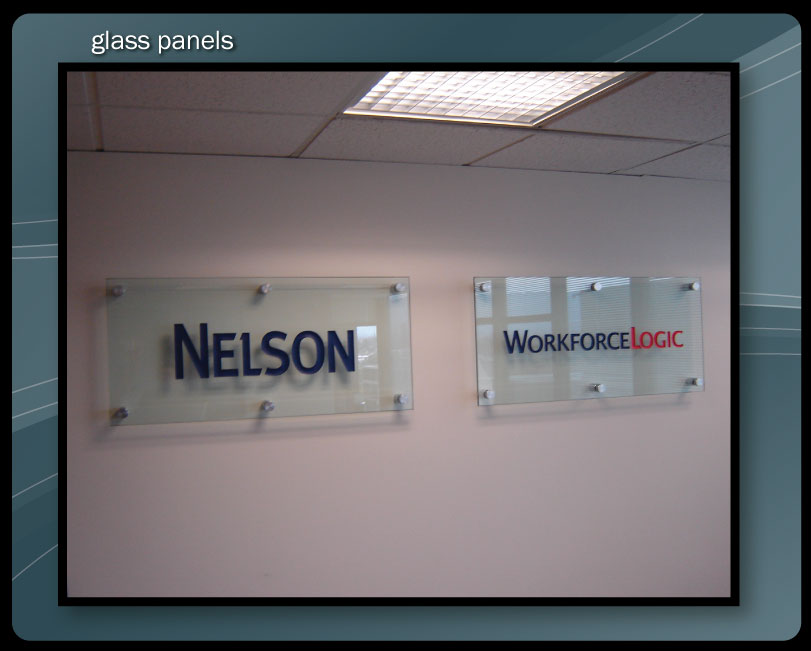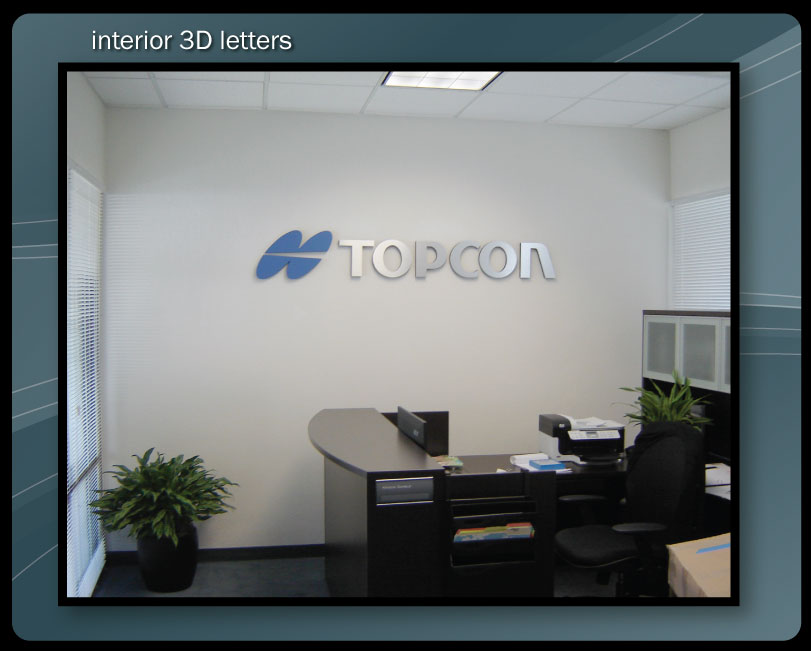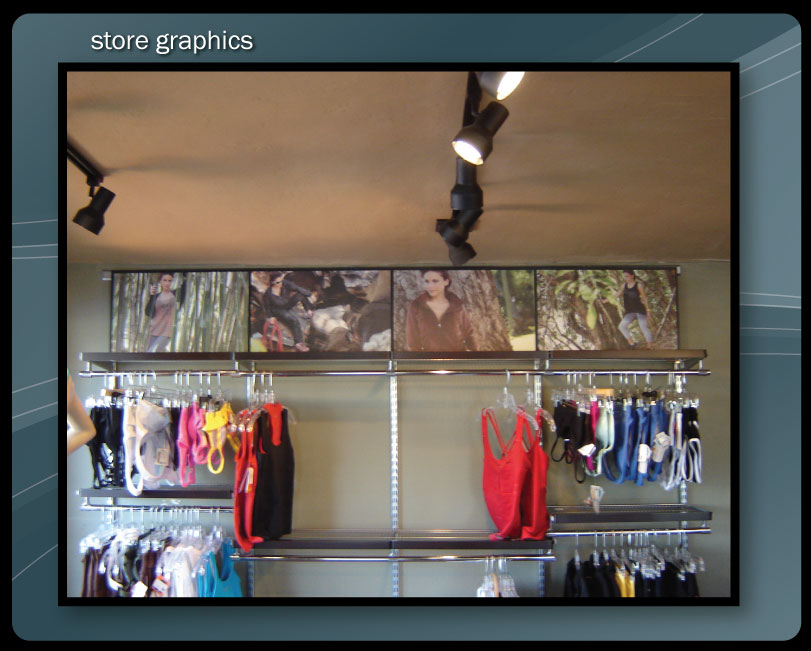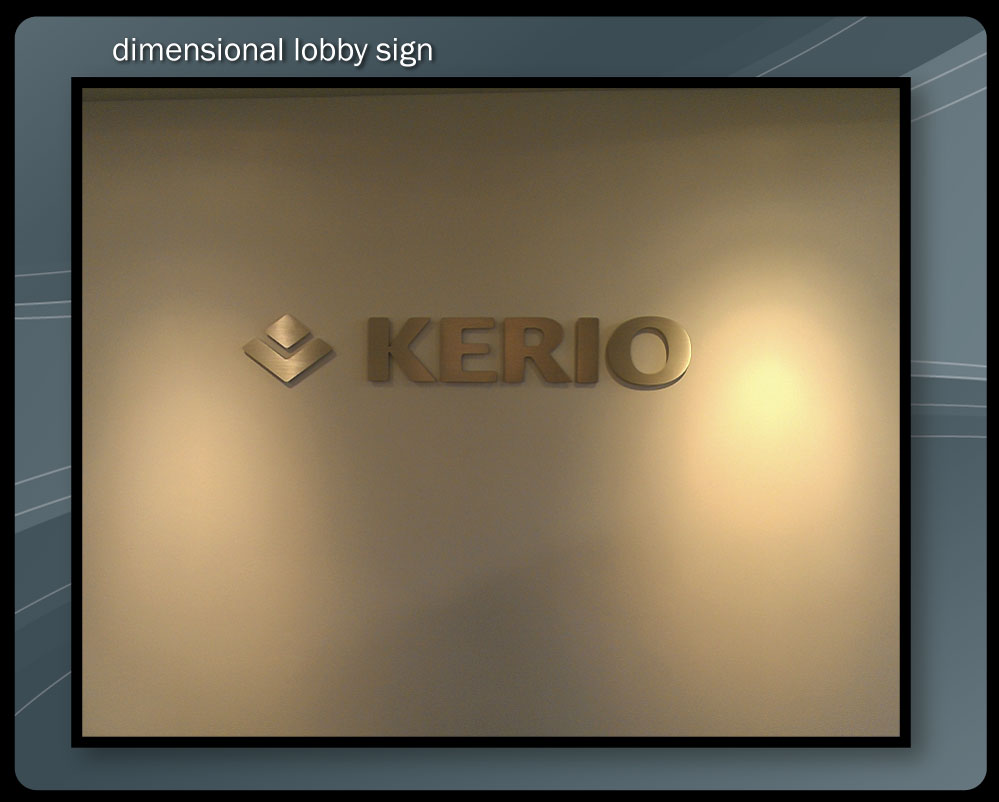 not a plain white wall anymore
Not a plain white wall anymore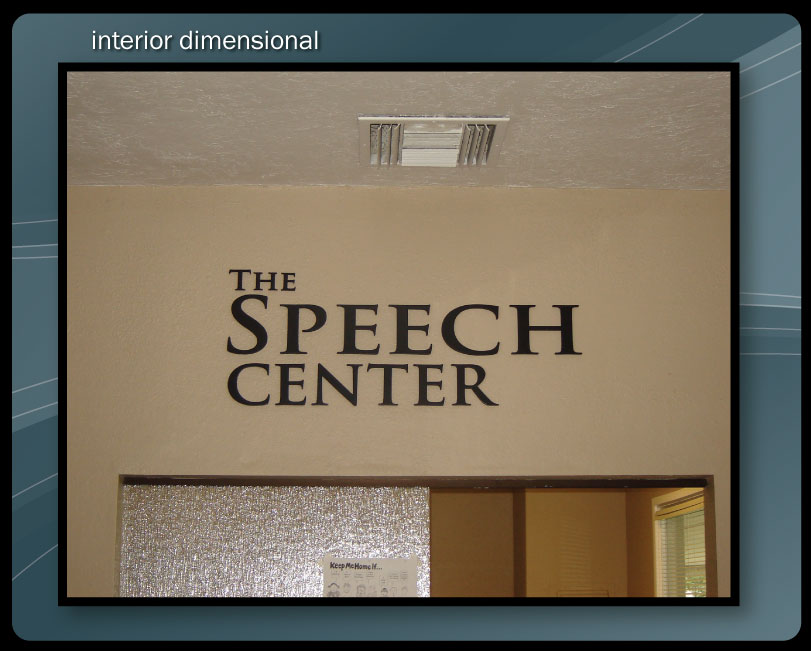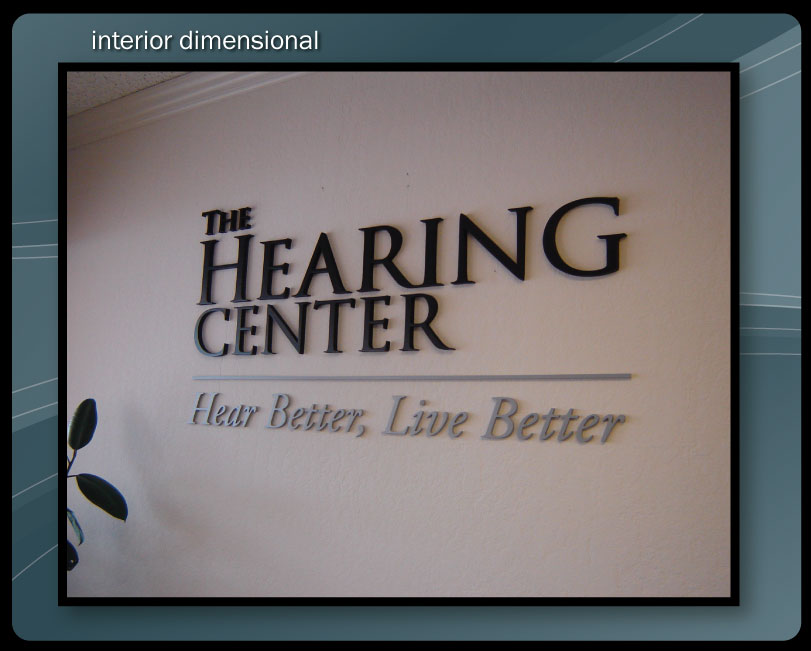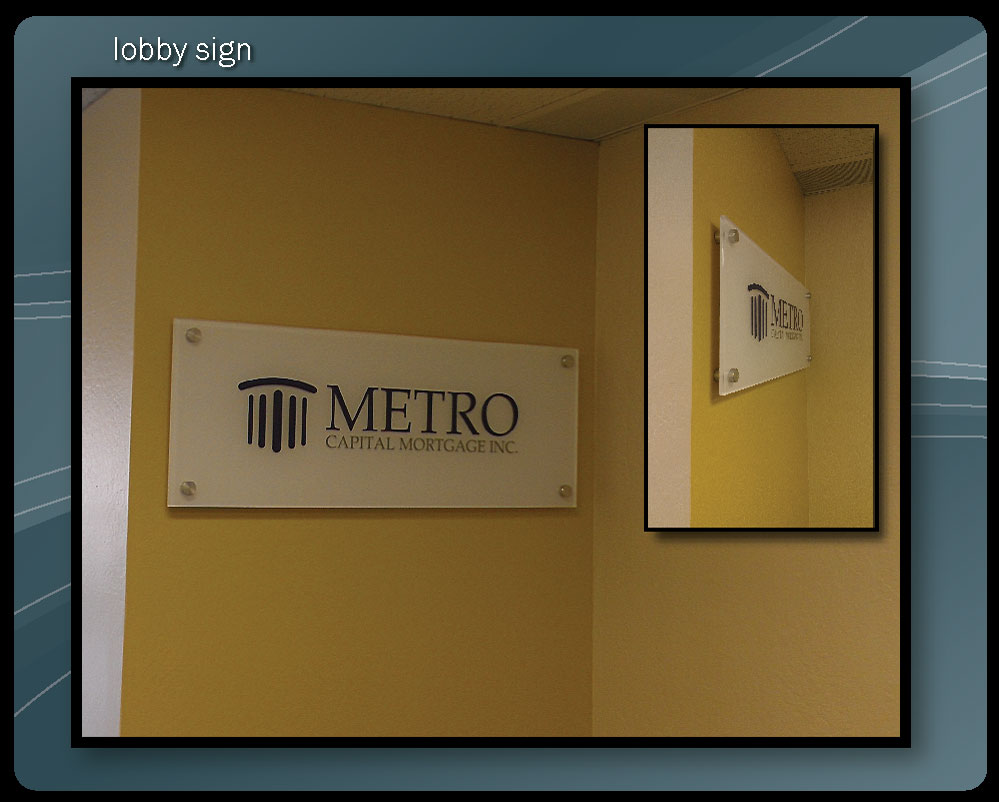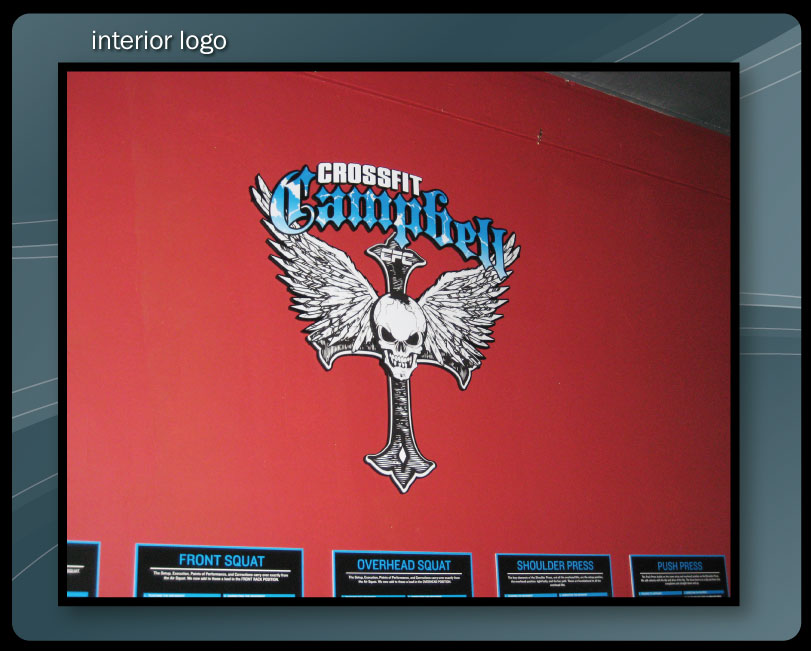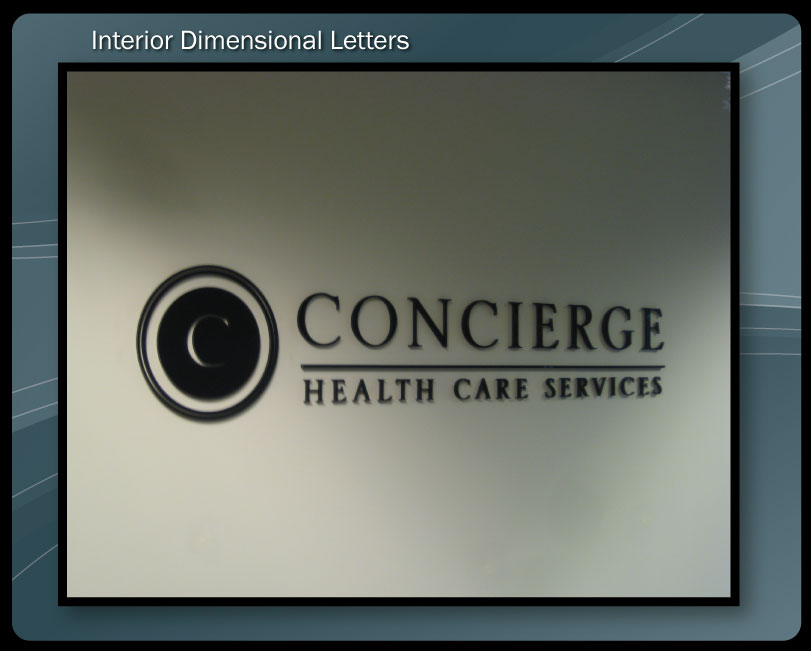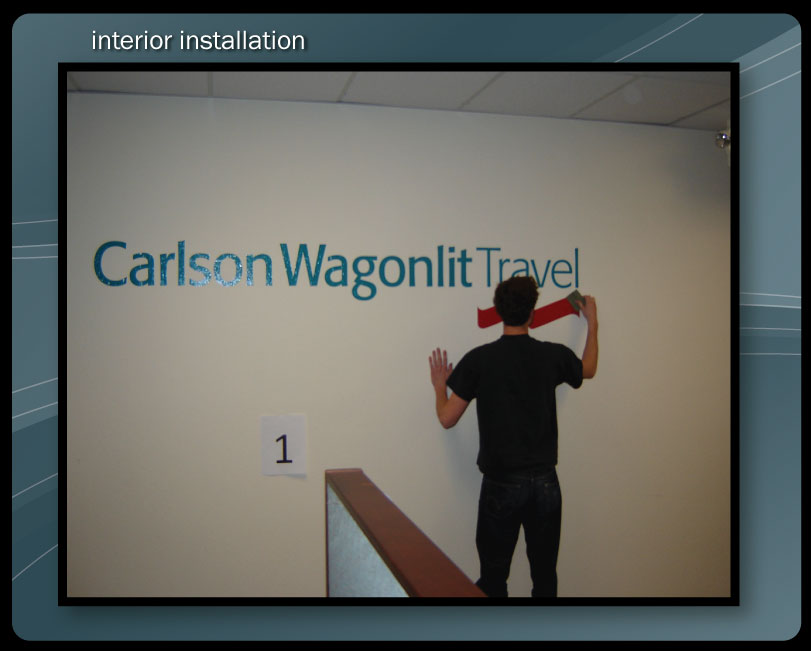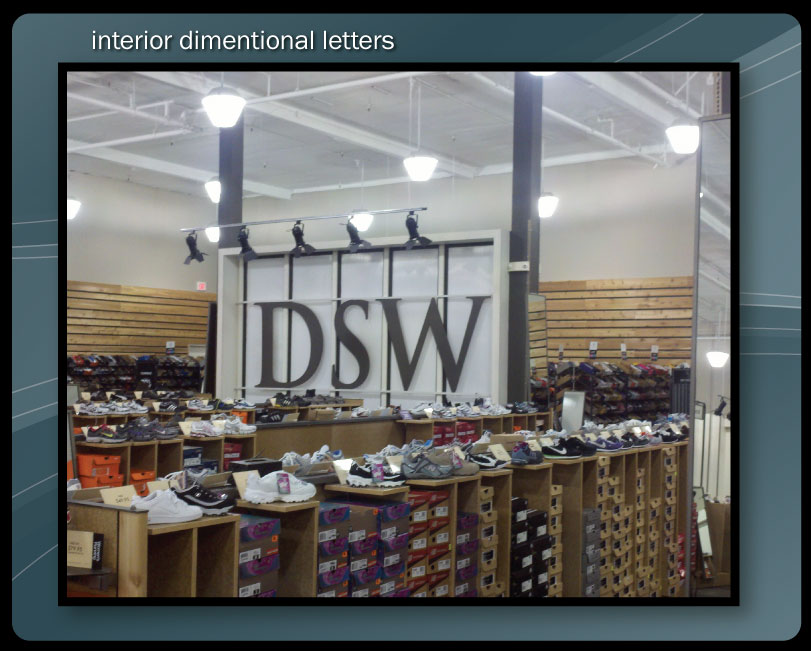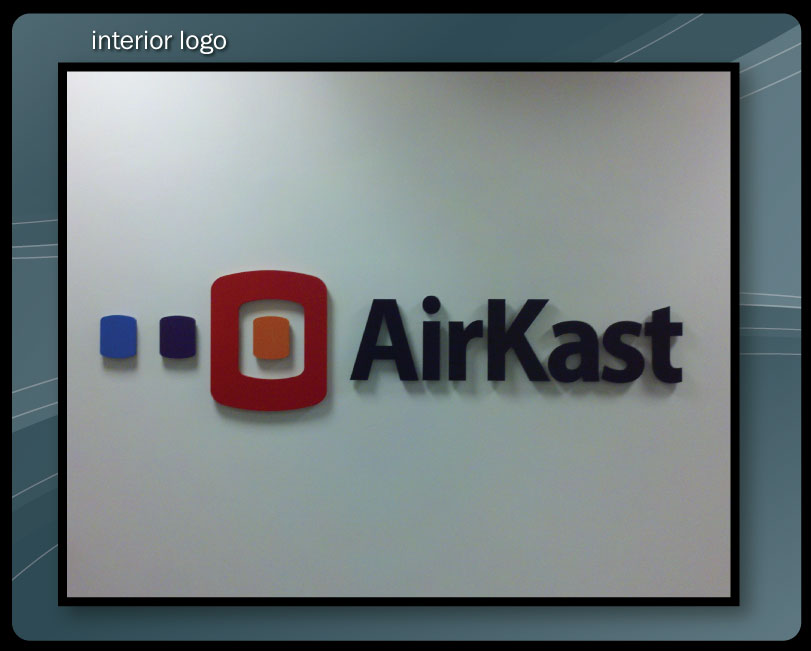 These letters appear to be floating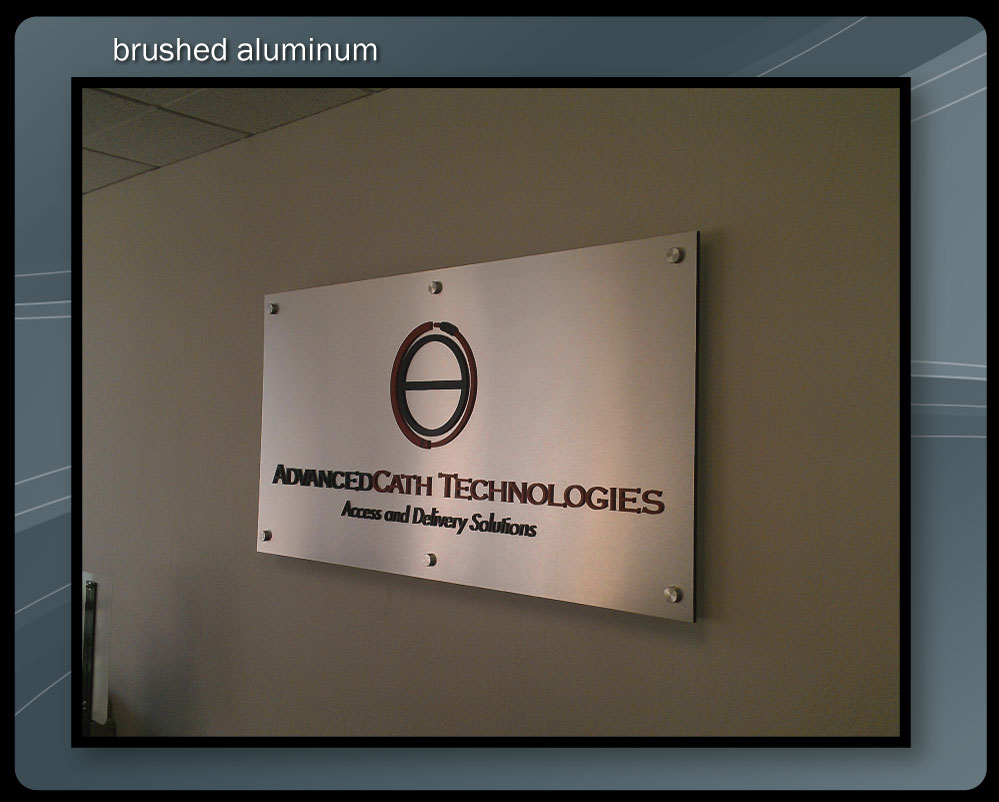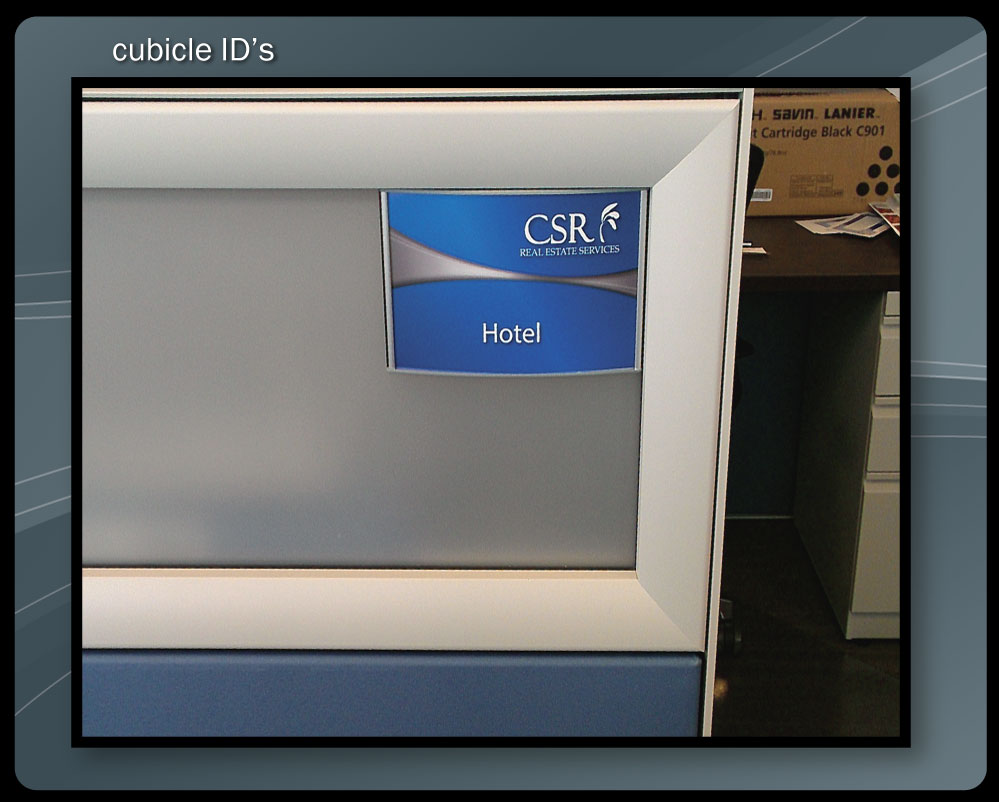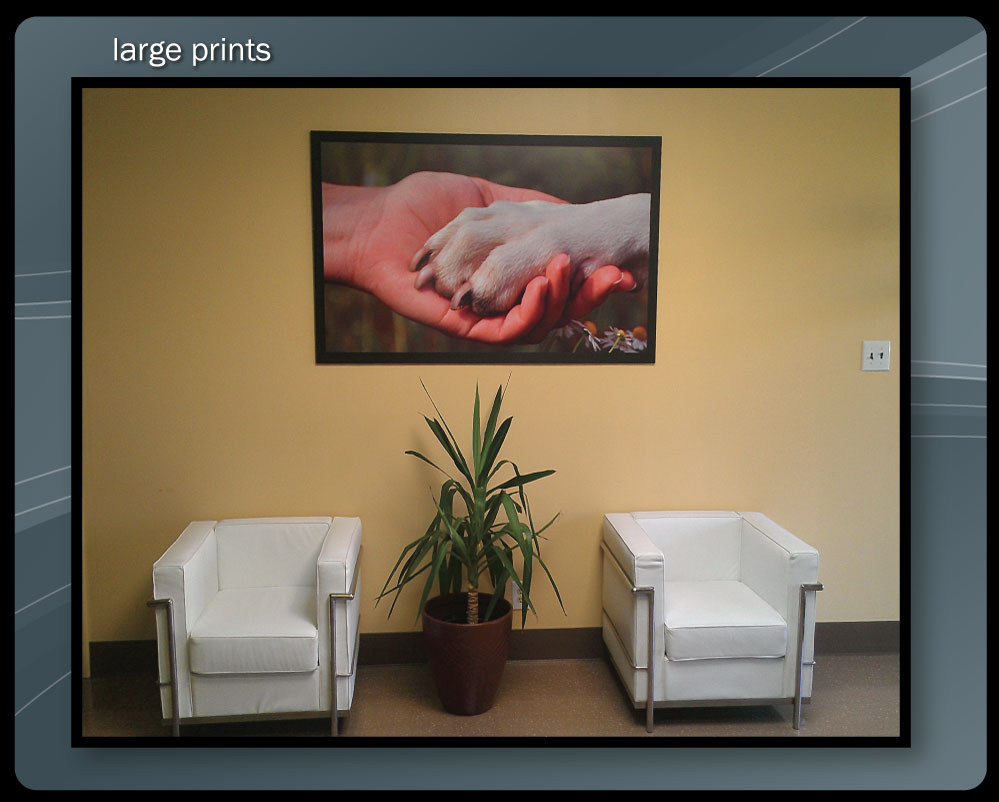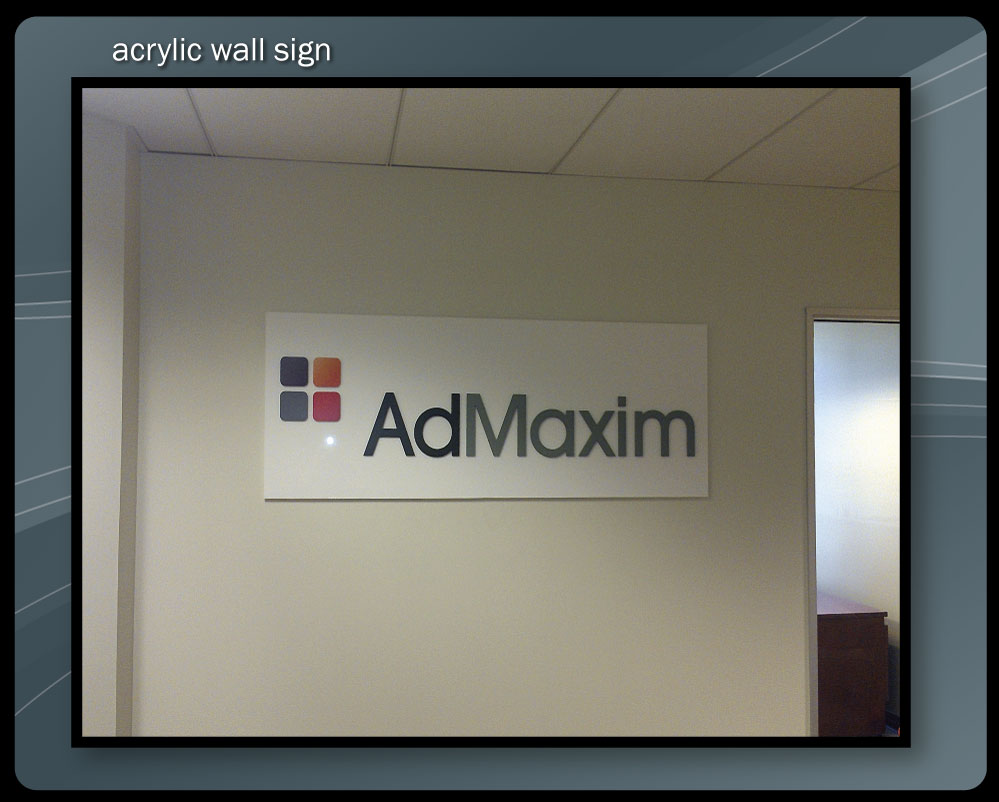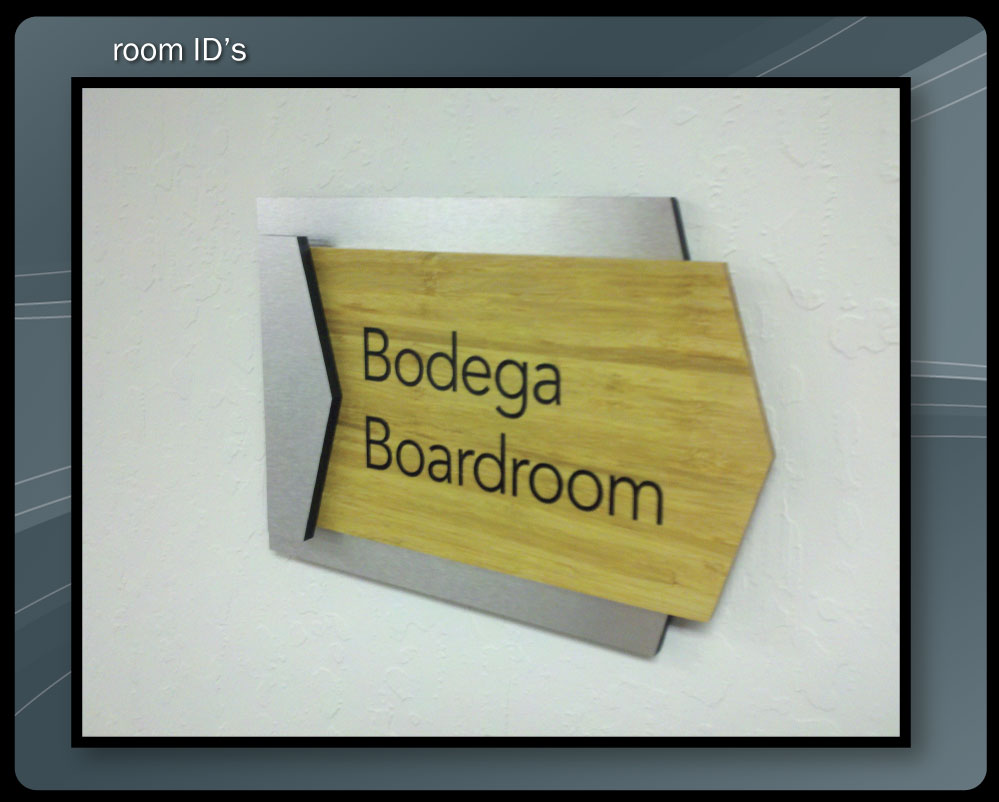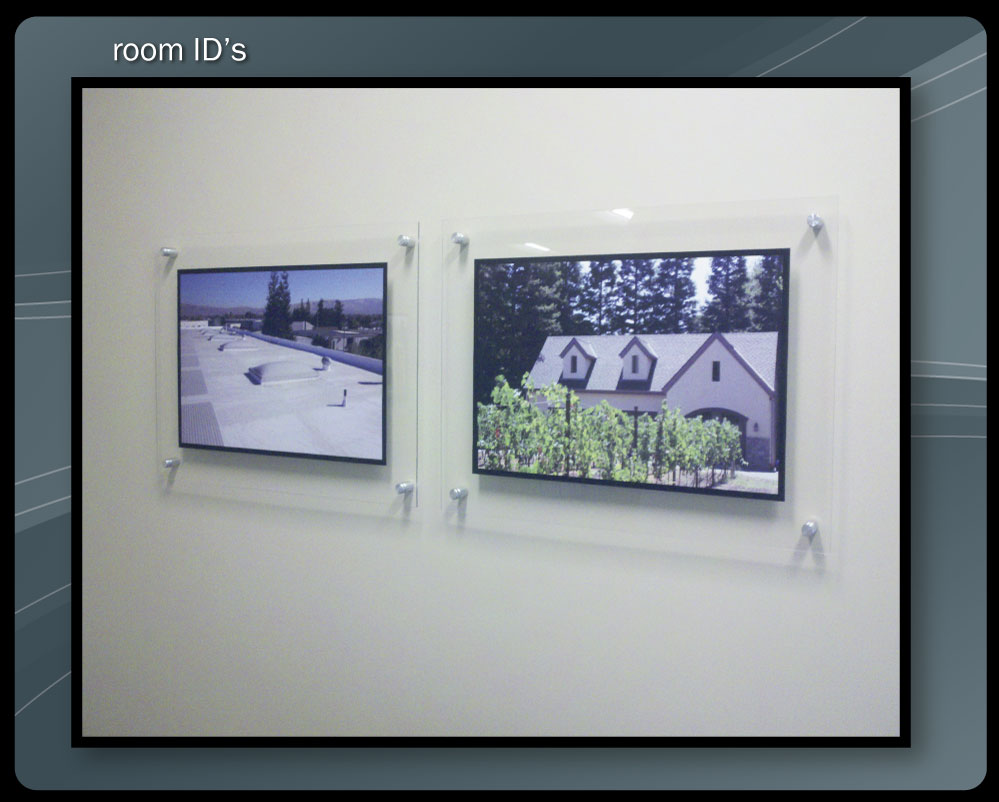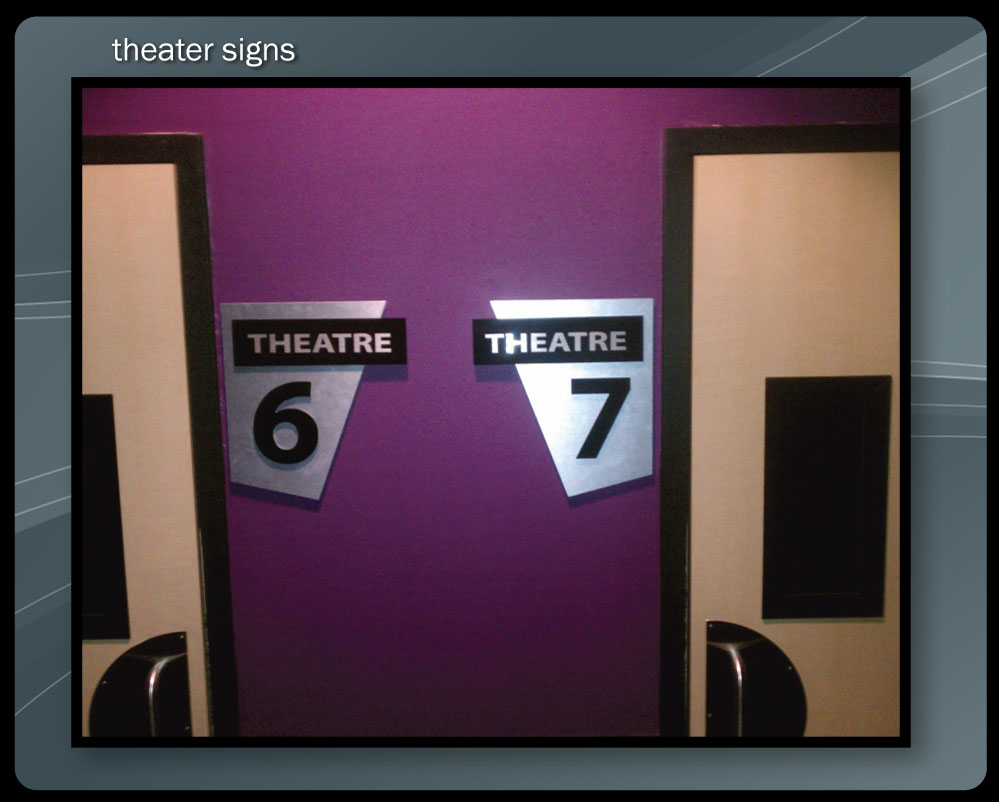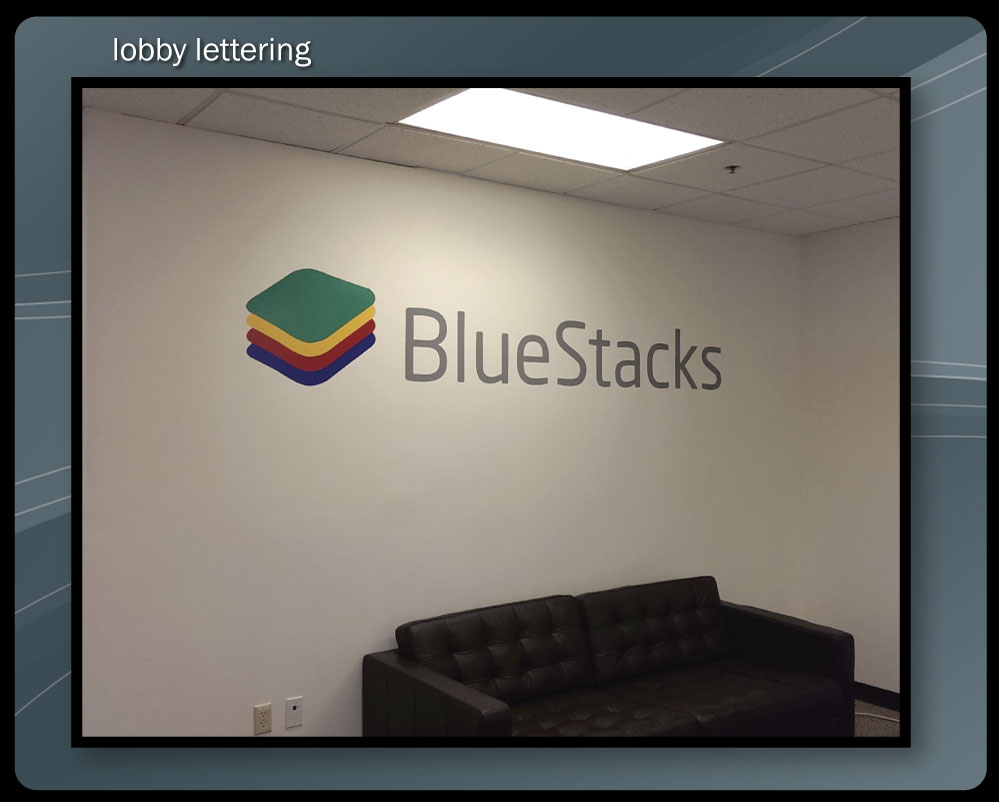 applied directly to the wall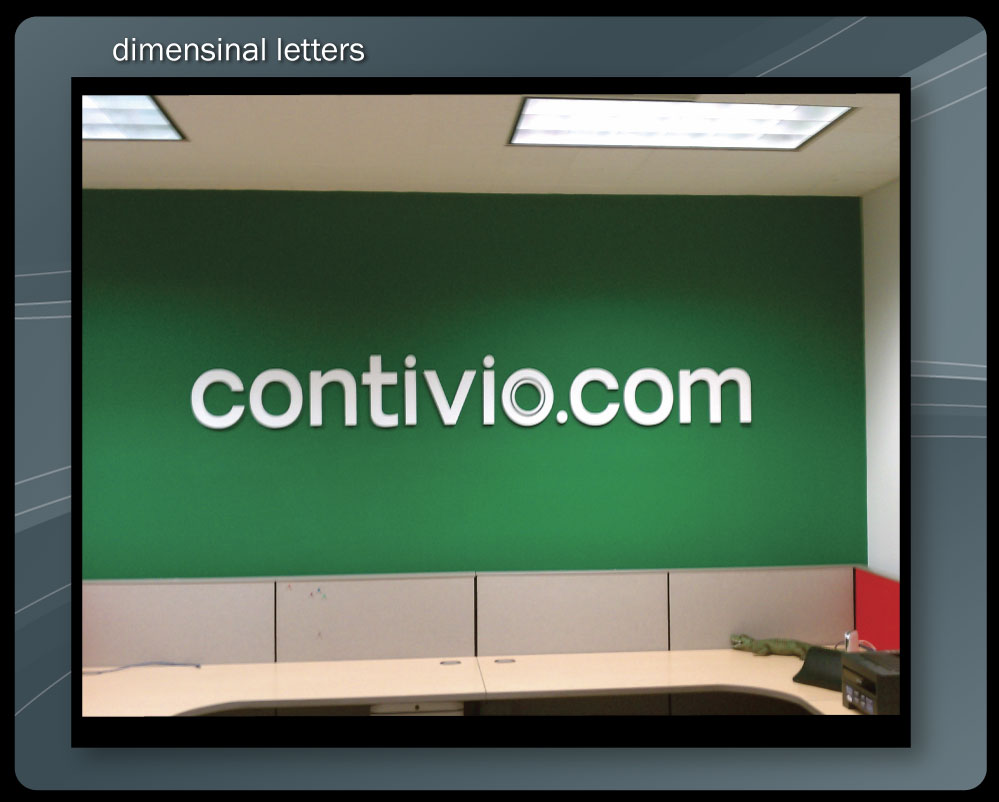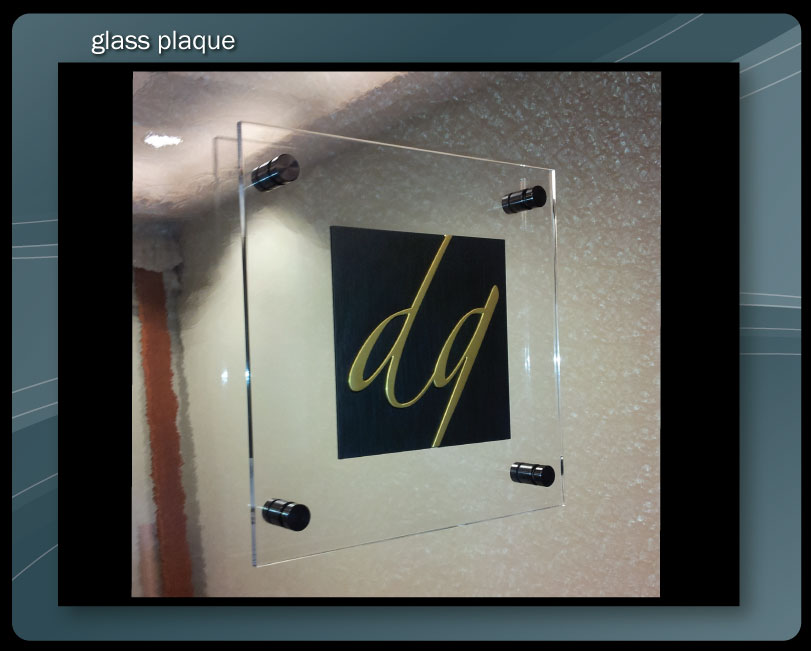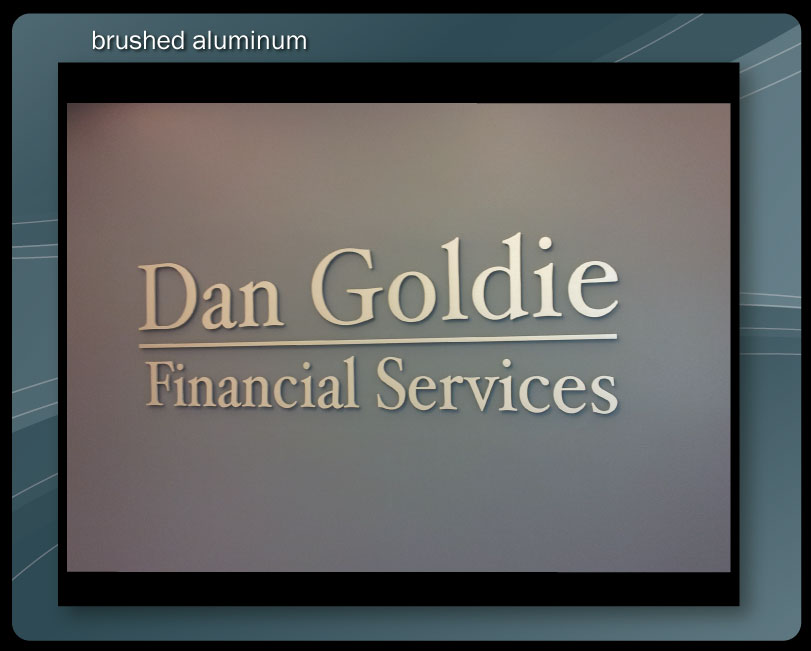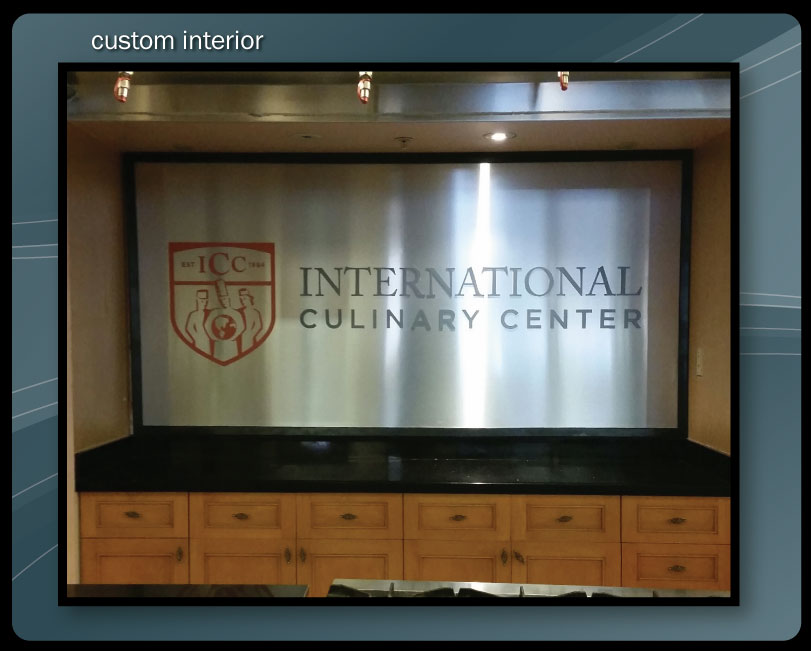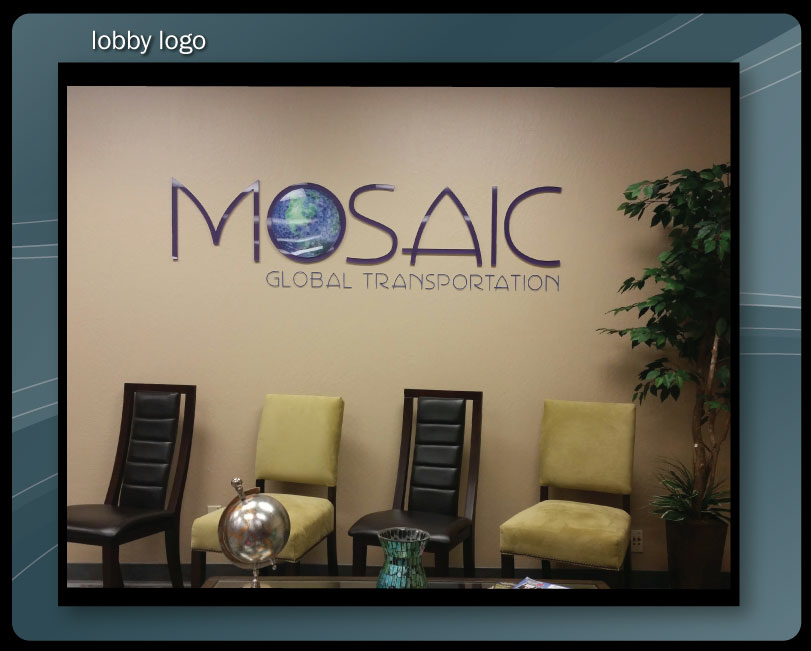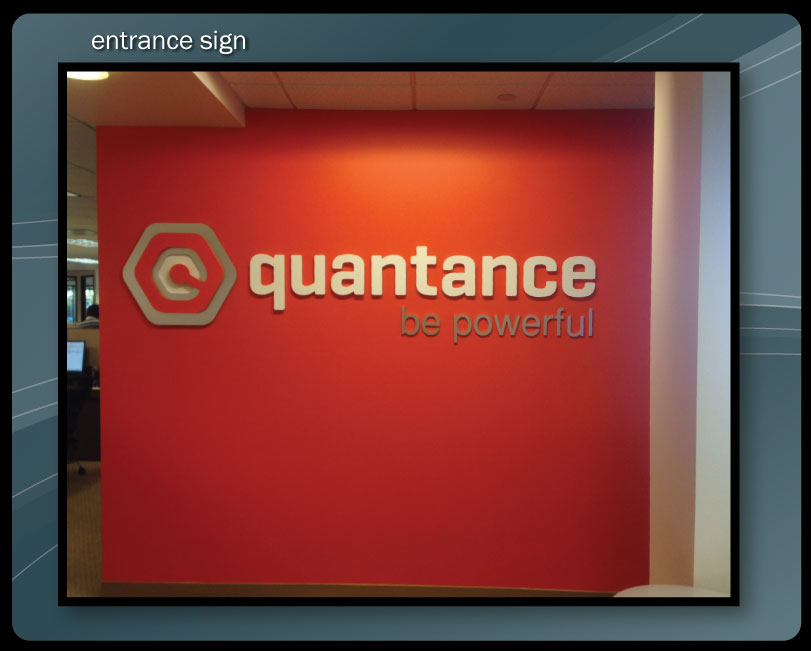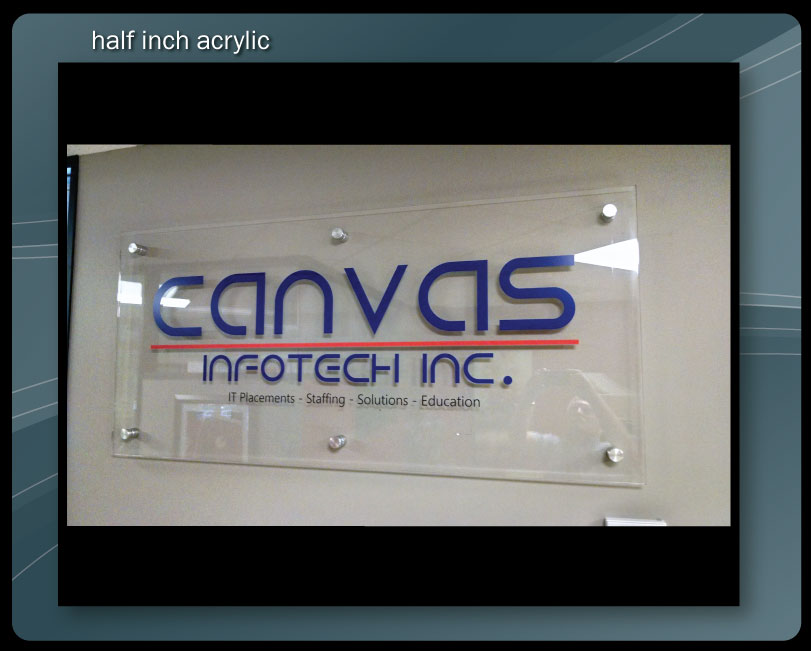 vinyl lettering on the face